A New Era for Rural Women: Tech Herfrica's Digital Financial Literacy Training Spurs Growth & Empowerment in Okeho Town, Oyo State
The digital divide is a global challenge that affects half of the world's population, with Africa leading the world in the percentage of people without access at 88%. Sub-Saharan Africa faces significant disparities in access to the internet, with 66% of women lacking access. In addition, at least 20 million people live in areas without mobile network coverage. The digital divide also encompasses other discrepancies such as the quality of digital infrastructure, speed of connectivity, and training required to navigate technology in rural and remote areas.
The Food and Agriculture Organisation of the United Nations has highlighted the gender gap in Nigeria, where 40% of women who do not own a mobile phone cited illiteracy as a key barrier to ownership compared to only 22% of men. Additionally, only 45% of women are aware of mobile internet due to social norms that limit women's access and use of technology.
To address these challenges, Tech Herfrica organizes digital financial literacy programs using local languages to foster understanding and adoption. Each training is tailored to the participants' profiles, and a team of experts implement the training using local content and context. By providing these resources and skills, Tech Herfrica aims to empower women and bridge the digital divide.
The training, conducted in the local language for better understanding, emphasized the importance of savings, investments, and financial services like loans, credits, micro pension plans, and health insurance. Participants were shown how to leverage e-commerce to reach a wider market both locally and internationally with the use of a smartphone, as well as how to use WhatsApp Business and Facebook to immerse themselves in the digital economy and expand their customer base. They were also taught how to track their business expenses and income.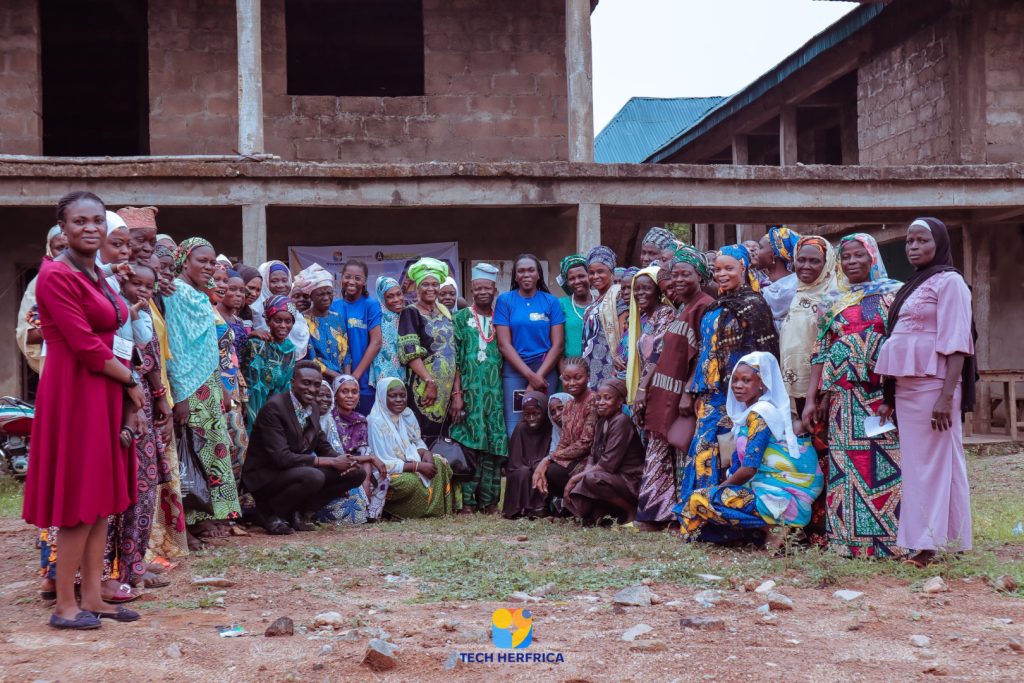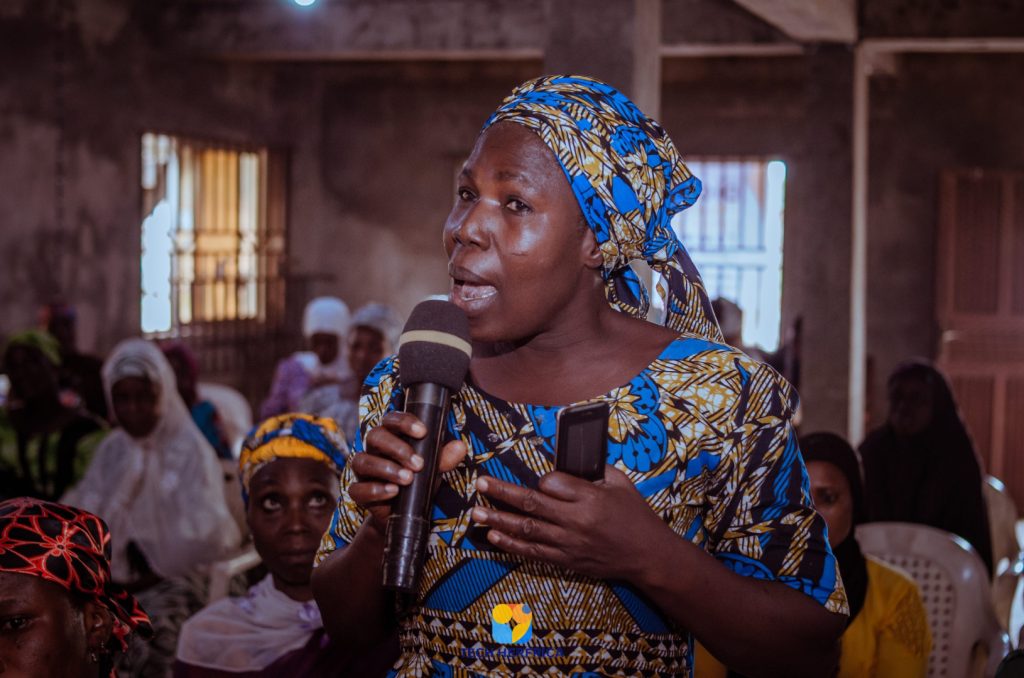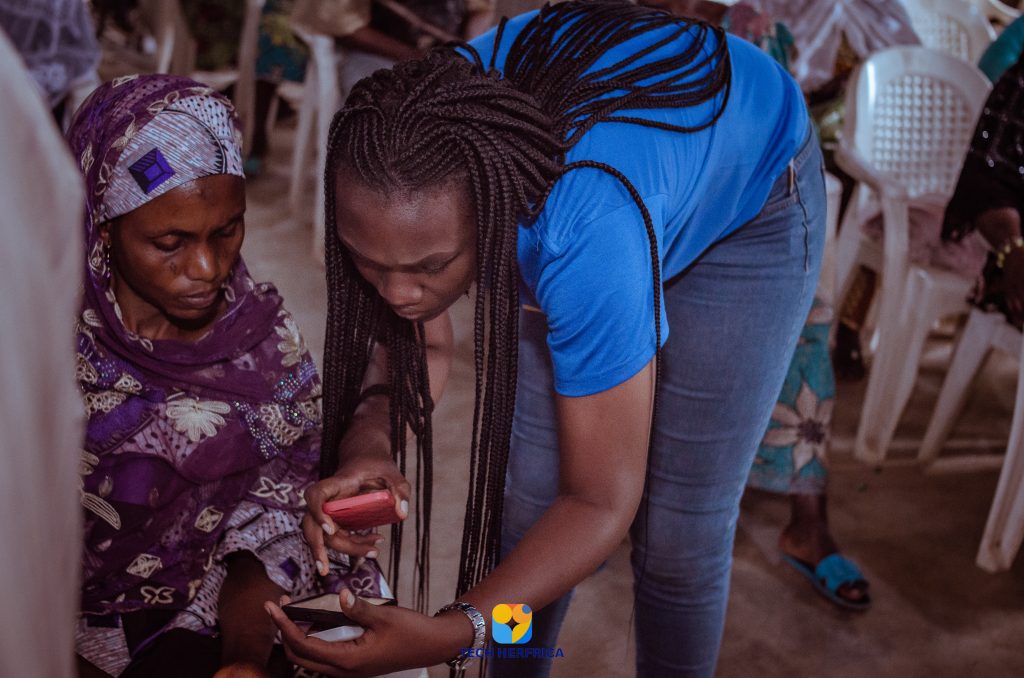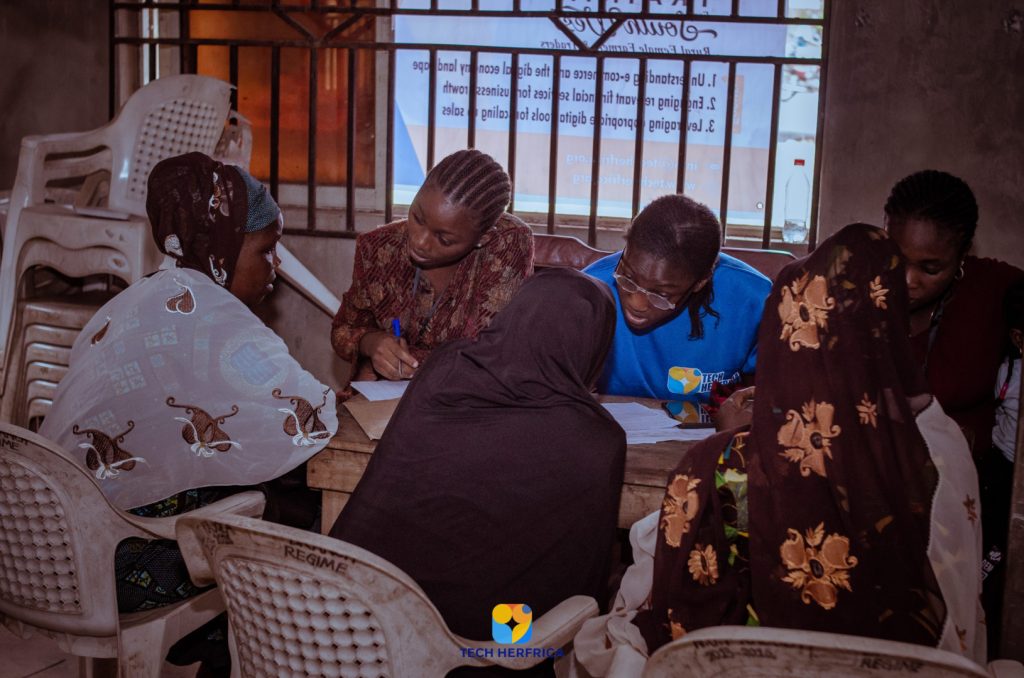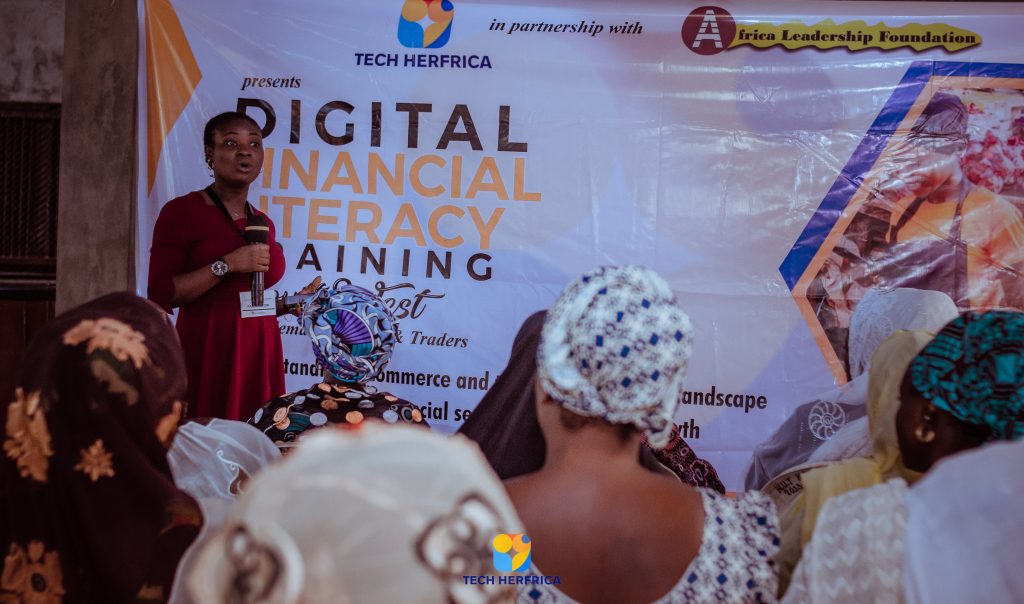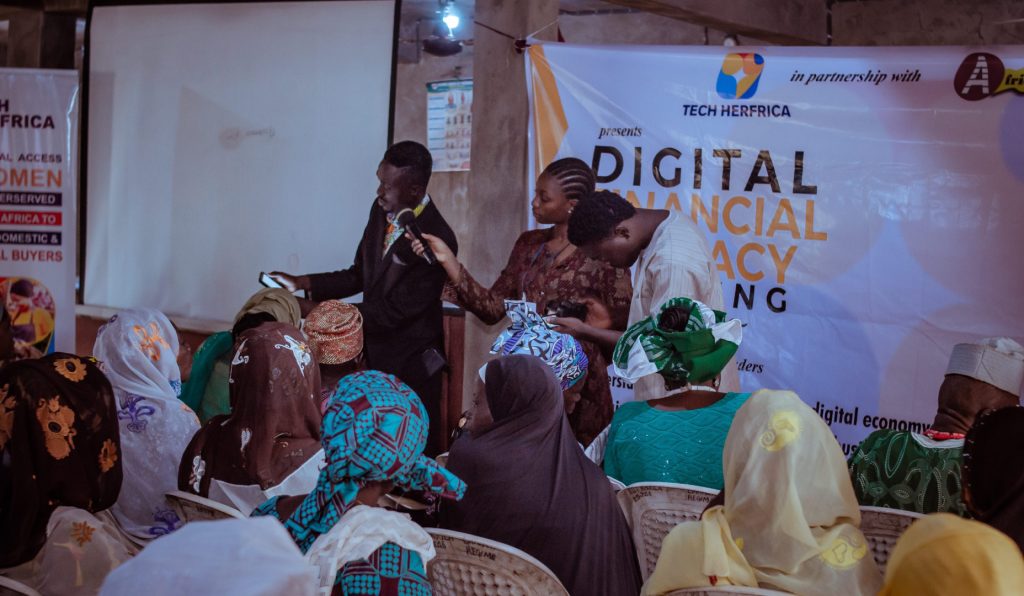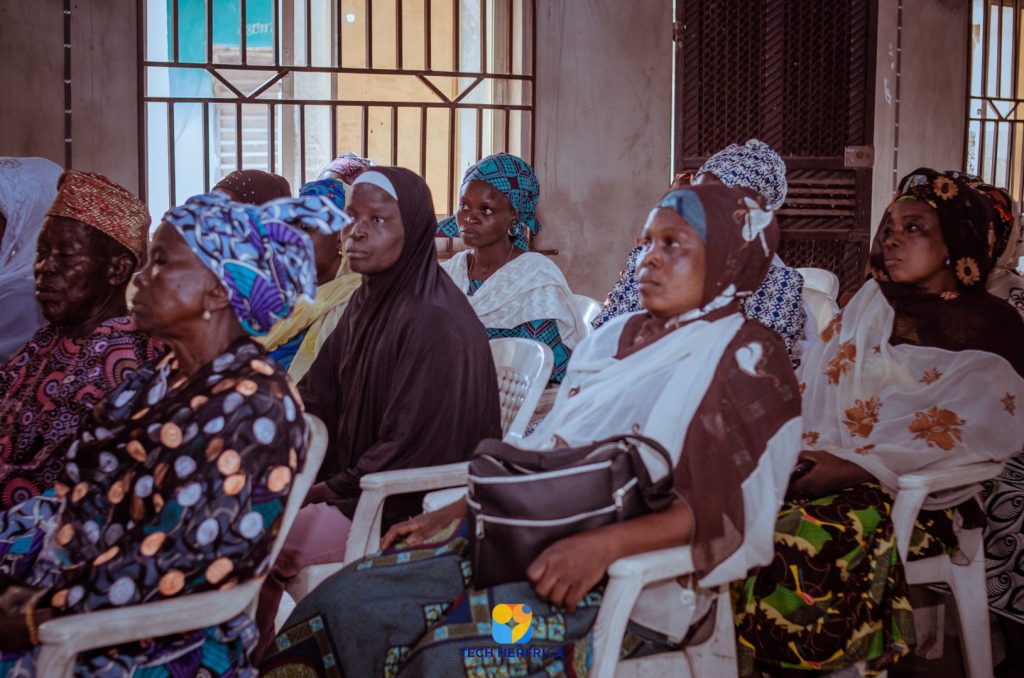 Impact Recorded
Tech Herfrica's approach of profiling each participant prior to training and developing a tailored curriculum was effective, with:
> 100% improvement in digital financial literacy knowledge and skills for the target population

> Over 80% of the participants showed significant improvement in digital financial literacy knowledge and skills. 

> The training also had a positive impact on the desire to leverage technology for growth, with a 90% improvement recorded. 

> The desire to access health insurance and micro pension plans also increased by 82%.
Before the training, only 22 out of 83 women had heard of e-commerce and the possibility of trading online, while only 2 had heard of micro-pension plans and health insurance. However, after the training, 80 out of the 83 women expressed a desire to leverage e-commerce and access financial services for business growth. All 83 women confirmed that they acquired new knowledge and skills, while 80 of them expressed a desire to acquire health insurance and micro pension plans.
Considering the literacy level of the women, Tech Herfrica's accomplishment is commendable. The organization hopes to garner the necessary resources to provide the women with smartphones to facilitate ease of doing business on herlocalmarket, which is Tech Herfrica's cardinal e-commerce project connecting rural female farmers and traders to domestic and international buyers.