Winner of the 2023 SDG Digital Game Changers Award in the People Category, issued by the International Telecommunication Union (ITU), Tech Herfrica  is a social impact organization that is enabling wealth creation and breaking the cycle of poverty for women and girls in rural African communities through digital and financial inclusion.
By providing farmers and traders, especially women, in rural Africa with the information, digital tools, digital and financial literacy training, and other resources they need to enhance their farming and business activities and sell more of their products at competitive market prices, we are reducing poverty, reducing food waste, contributing to food security, promoting social inclusion, and advancing digital equity.
In order to achieve digital equity for all, we are striving to close the digital divide that exists for women in rural areas and integrate women-led businesses in rural communities into the digital economy. By 2030, we aim to reach 10 million African women and girls.
Due to the ongoing digital divide, millions of female farmers and traders across the continent are unable to access essential information on market prices, new markets, weather forecasts, agricultural methods, governmental policies, etc. As a result, they are unable to plan properly, make informed decisions, or adjust to changing circumstances, which leaves them trapped in a cycle of poverty.
With our innovative approach, we have connected the key elements of digital and financial inclusion to economic prosperity for beneficiaries. Our work has increased digital and financial knowledge and skills for over 80% of our beneficiaries and improved their income by 56% on average.
In addition to co-creating an e-commerce solution, herlocalmarket, that connects rural female farmers and traders to local and international buyers so that they can sell more of their products at fair prices, leading to reduced income inequalities and reduced food waste, we provide access to local technology for farmers and traders to increase production as well as conduct digital financial literacy training in indigenous languages for women and girls in rural communities so that they are equipped with the knowledge and skills required to adopt new technologies and access financial services.
We were passing through a village in Nigeria when we stopped by to buy fresh farm produce from a seller along the road. Our purchase of about 80,000 naira (100 USD) made the seller cry. Watch our story to find out more.
To advance the growth of women-led businesses in rural and underserved communities in Africa, leveraging technology
We are working towards a continent where women and girls in rural and underserved communities in Africa are enabled to prosper in the digital economy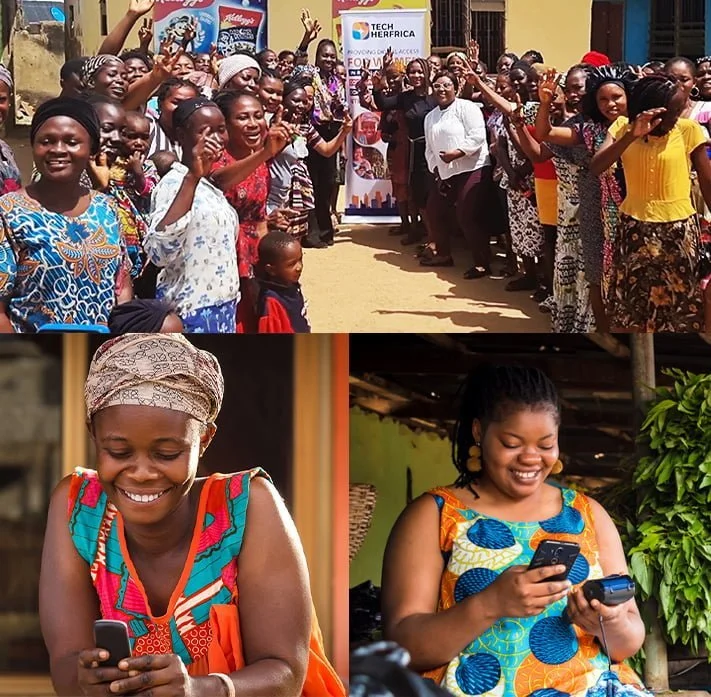 As an organization, we value equity, inclusion, and dignity for all and this is evident in the composition of our team.
We actively engage in collaborative partnerships for the achievement of our corporate goals and, by extension, the Sustainable Development Goals.
We conduct our activities in an open and fair manner, and we communicate effectively with key stakeholders. We are accountable to our donors, partners, government institutions, beneficiaries, employees and other stakeholders. In this regard, we have embedded strong governance systems that ensure adequate oversight and clear separation of power.
We deploy an agile approach in the creation of our programmes/initiatives,  and we learn from past experiences to build better programmes that solve identified problems for our target beneficiaries.
Awards & Honors
The awards won
by our members &
initiatives.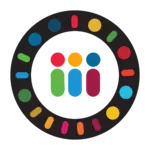 Women Empowerment Champion – Issued by CSR Reporters

"Because of Her Local Market, I have supplied over 1,000 yam tubers for planting in less than three weeks. Tech Herfrica also helped me get a one hundred thousand naira loan to invest in more yam tubers so that I have more products to meet the demand"
"As a widow with five children and no helper, I was always falling sick making 5,000 wraps of Akpu with motar and pestle. But with the machine I got from Tech Herfrica, I can now make 50,000 wraps of Akpu and employ 10 women. They also taught me how to use my phone to sell my goods and now, I am making more sales by myself and on Her Local Market".
"Because of Tech Herfrica, I now know how to use WhatsApp to do business and get more customers. Right now, I have employed 5 more women in Kogi State to help me produce more palm oil every week so that we can have more palm oil to sell"
"Before now, I only used to make calls with my phone. After the training, I now know how to use WhatsApp, and I now sell thirty crates of eggs a week instead of the five I used to sell before. I still hope to sell more and open my own farm"
"While we are trying to close the digital divide between men and women within the continent, we must also ensure that we close the divide between women in rural areas and women in urban areas. We must create an ecosystem where every woman, regardless of her geographical location, has the required technology to grow and scale her business."
"It is amazing that Tech Herfrica has deployed a holistic solution that ties digital inclusion to economic outcomes. So, it's not just about fostering access to the internet and smartphones for them to fully participate in the digital economy; there is also the component of facilitating access to business finance and health insurance to make their lives better. This is profound and innovative."
" George Westerman once said that the ability to envision and drive change is just as important as the ability to work with technology. At Tech Herfrica, we are leveraging technology to drive change for women in rural and underserved communities in Africa. We are working towards creating a more inclusive, prosperous, and equitable future for all Africans"
"The Digital Economy must be built on decent work which gives humans dignity"
Shop our merchandise. Proceeds are used to implement economic empowerment  programmes for women in rural and underserved communities in Africa
For inquiries
Questions? Get in touch.
Abuja, Nigeria
info@techherfrica.org
+234-911-240-3696