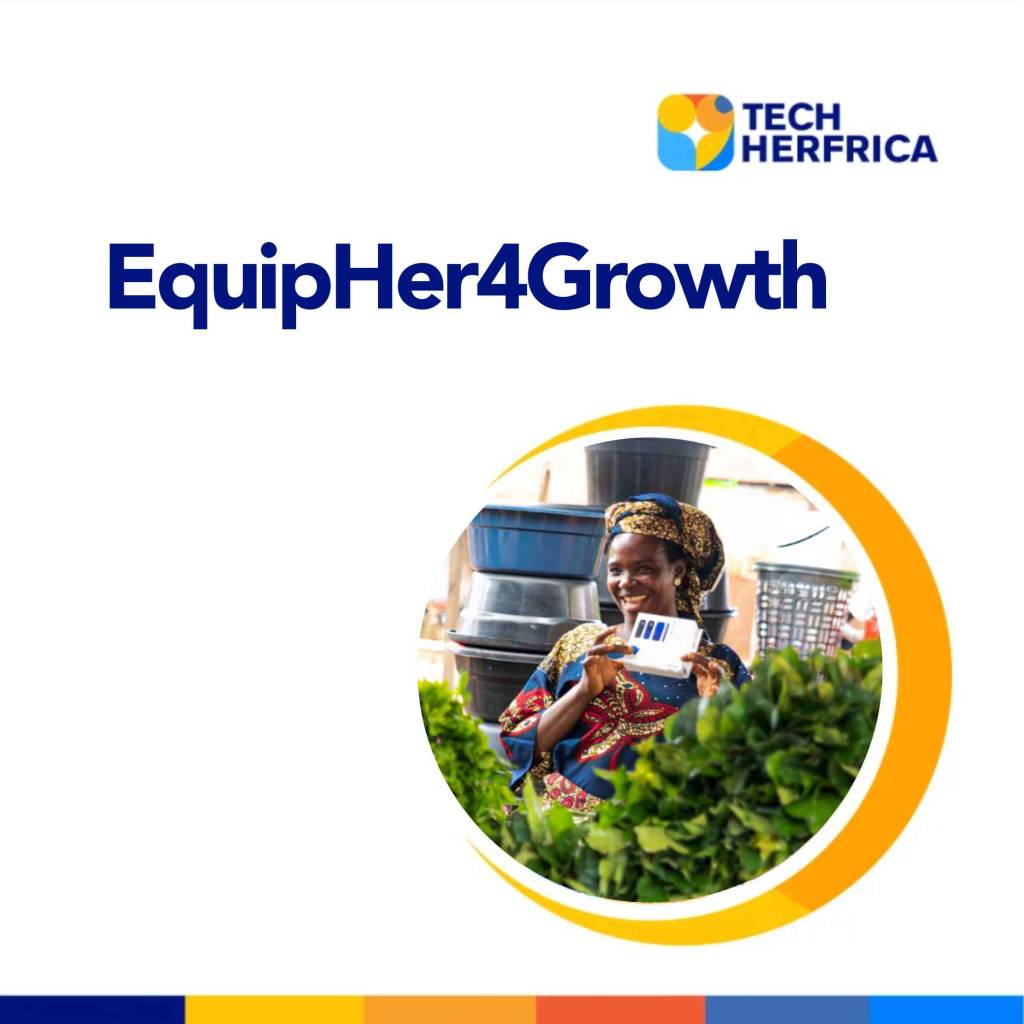 EquipHer4Growth is a comprehensive innovation dedicated to ending the cycle of poverty among rural women through holistic digital and financial inclusion. This initiative is specifically designed for rural African women who are farmers and traders and sets itself apart from conventional approaches. Unlike existing programs that often focus solely on digital or financial literacy, EquipHer4Growth takes a multifaceted approach. It empowers these women with both digital and financial knowledge and skills using their local language and context, while also facilitating their access to internet-enabled or feature-rich mobile devices based on their needs.
This access enables them to improve agricultural productivity, embrace smart agricultural practices, mitigate some of the effects of climate change, reduce post-harvest waste, connect with a wider society, increase their income by at least 50% through e-commerce, and access financial services. 
Beneficiaries are also introduced to innovative farming technologies, such as precision agriculture tools, and how to build resilience in the face of climate change by leveraging technology. Our inclusion of men at different stages of the program and the community-based approach  are game-changers that foster ongoing support and adoption. This program is also uniquely tailored to facilitate access to financial services, such as non-interest finance, long-term savings and health insurance plans so that our beneficiaries can lead healthy lives even as their businesses prosper.
Our initiatives aim to enhance women's agency, empowering them to make informed decisions, actively contribute to program design, articulate their needs, and participate in their socio-economic development.