Cycle 2 of Tech Herfrica's EquipHer Project Empowers Female Farmers and Traders, Ignites Digital Transformation in Underserved Communities
The second cycle of the EquipHer Project, held on May 20, 2023, was a significant milestone in Tech Herfrica's mission to empower female farmers and traders in rural and underserved communities in Africa. The project aimed to bridge the digital divide by providing digital financial literacy training and mobile devices to female traders and farmers in rural and underserved communities. The sponsors whose invaluable support played a pivotal role in making this initiative possible include: 4Gs Farm, Orbits Digi-Tech Solution, Primera MFB, Visual Earth Group, BullBear, ADAFF, Bridge outpost mega services, and Committee of Friends.
Through their generous contributions, Tech Herfrica was able to equip female farmers and traders with mobile devices that catered to their specific needs. These devices play a crucial role in enabling access to information, financial services, and markets beyond their local communities. The collaboration with our sponsors exemplifies their commitment to empowering women and fostering economic prosperity.
Cycle 2 of the project marked another successful training session, building on the momentum gained from the previous cycle. Female farmers and traders from various regions participated in the training, further expanding the reach and impact of the initiative. The training sessions, conducted in local languages, provided essential digital financial literacy skills to empower the participants to adopt new technologies and access financial services effectively.
Tech Herfrica recognizes the importance of monitoring and evaluation to ensure the effectiveness of the project. To this end, a comprehensive monitoring and evaluation system has been implemented. Monthly monitoring activities will track the progress of participants, and an evaluation will be conducted on the 24th week after each cycle's training and mobile device distribution. This systematic approach ensures that the project remains responsive to the needs of the participants and enables continuous improvement.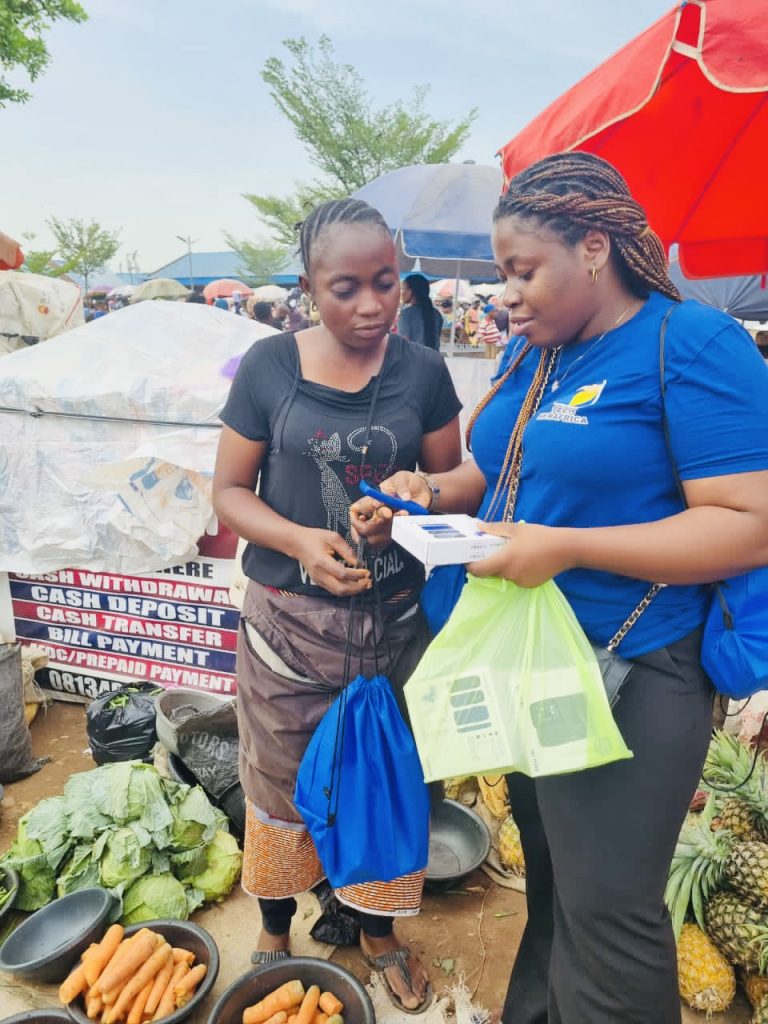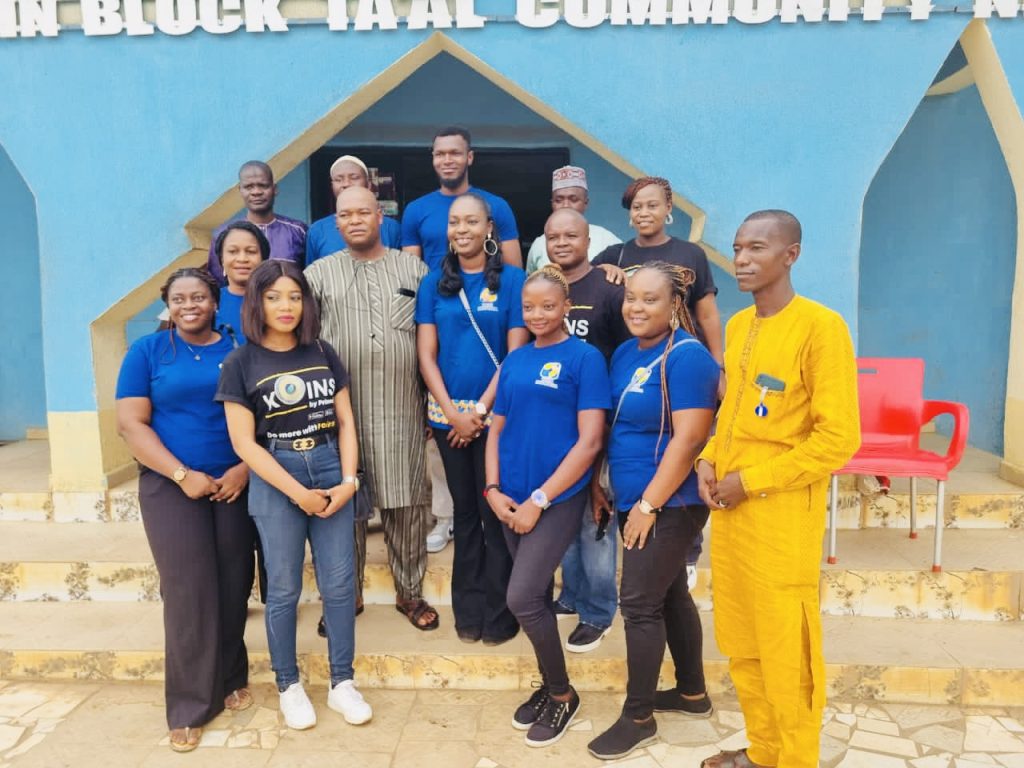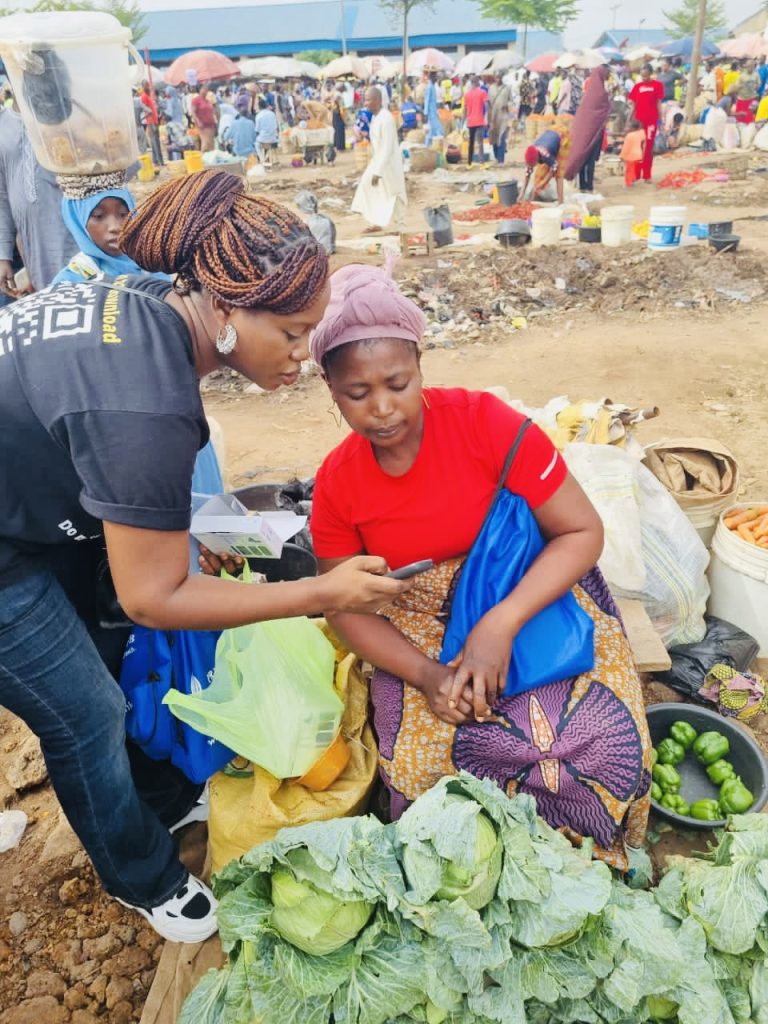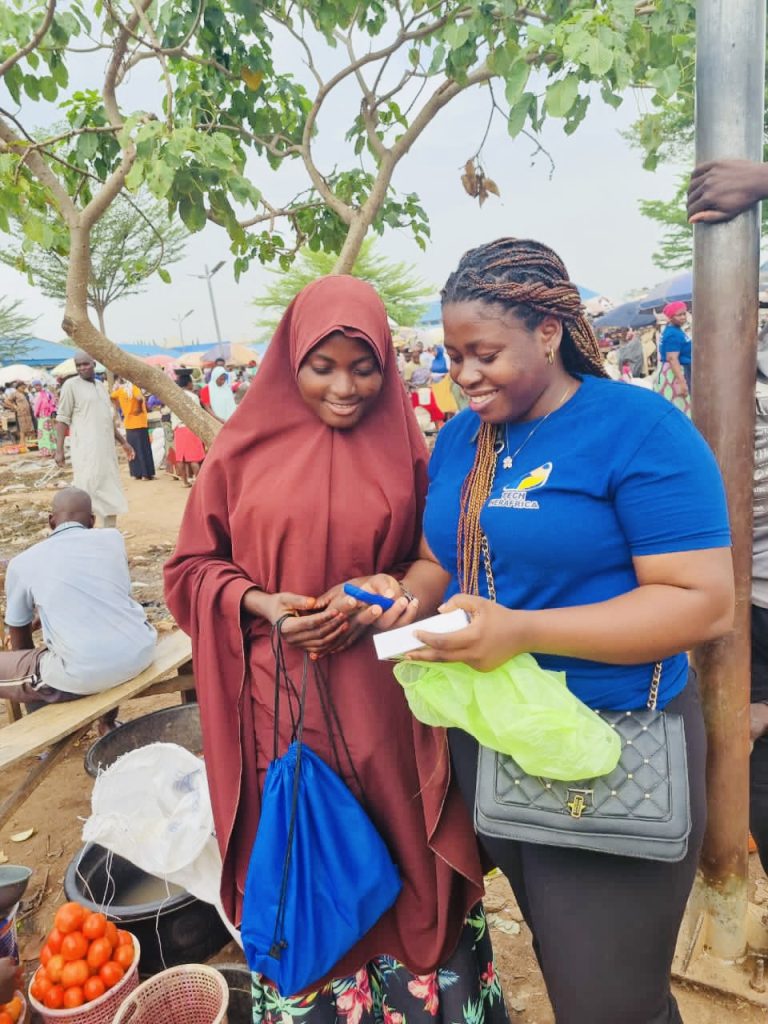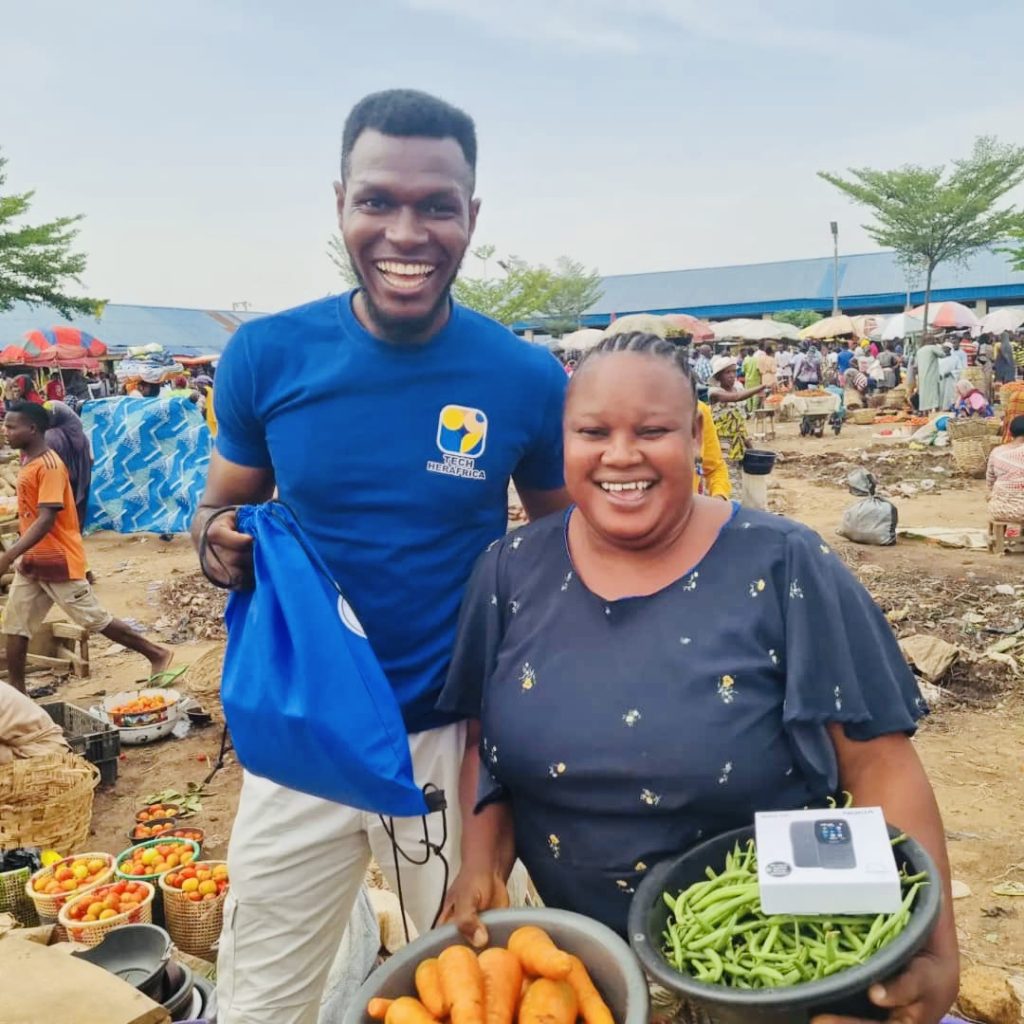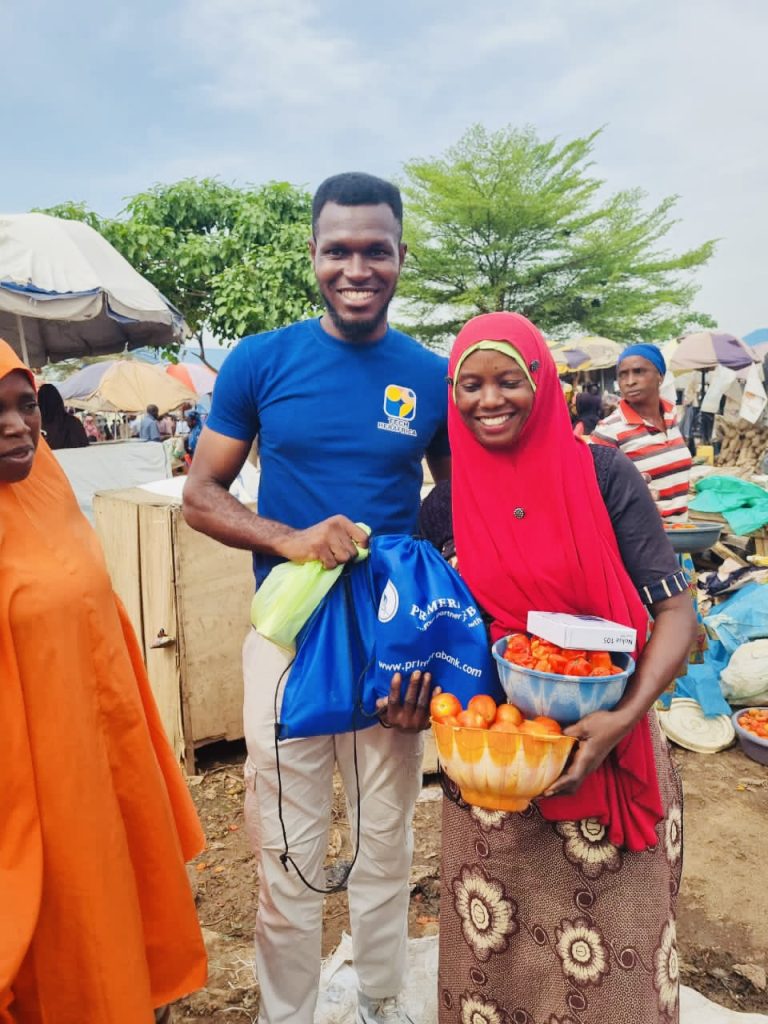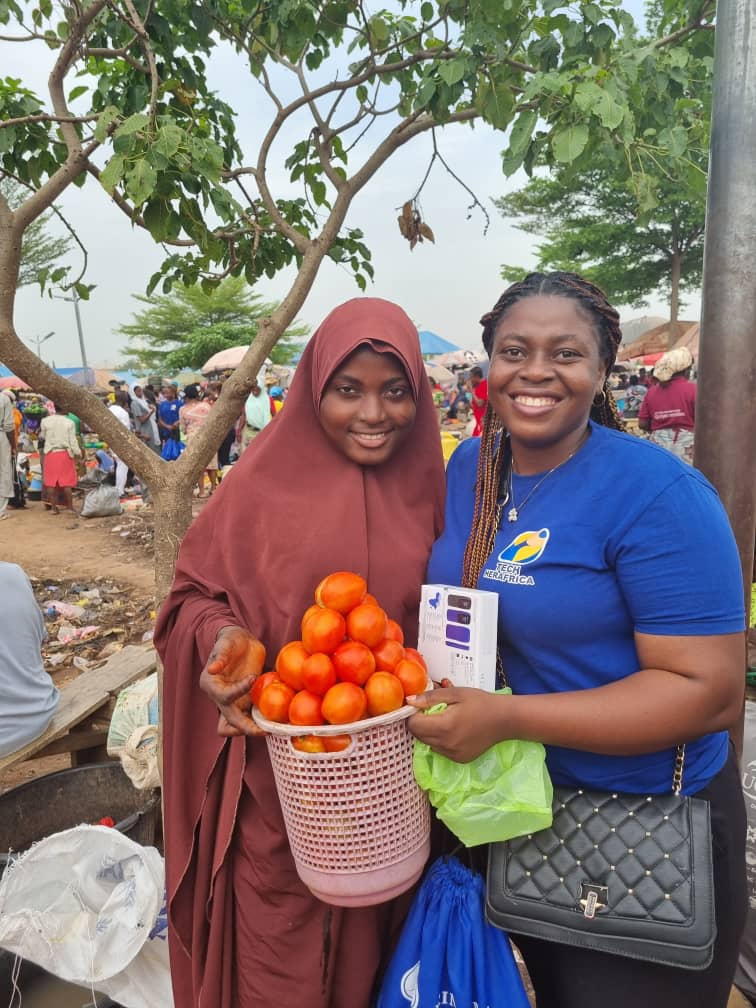 The impact of Cycle 2 of the EquipHer Project was evident through the following achievements:
Training and Mobile Devices: A total of 65 women participated in the training sessions, and 40 of them received mobile devices. This was a significant milestone as none of the women had access to mobile devices prior to the intervention. Previously, they had to share phones with their husbands, but now they have their own devices, empowering them with independent access to information and communication.

E-commerce Readiness: An encouraging 100% of the women expressed their desire and willingness to leverage e-commerce platforms for growth. This demonstrates their recognition of the potential of digital platforms to expand their businesses and reach a wider customer base.

Improved Digital and Financial Literacy: A notable 92.5% of the women confirmed that their digital and financial literacy knowledge and skills had improved as a result of the training. This highlights the effectiveness of Tech Herfrica's efforts in equipping the women with the necessary skills to navigate the digital landscape and effectively manage their finances.

Access to Health Insurance: An impressive 85% of the women expressed their desire and willingness to access health insurance plans. This is a significant increase compared to the baseline of zero, indicating a growing understanding of the importance of health insurance for their well-being and financial stability.

Micro-Pension Plans: Similarly, 92.5% of the women indicated a desire to have a micro-pension plan. Again, this is significant compared to the baseline of zero and reflects a positive shift in their perception of long-term financial planning and security.

Increased Sales and Market Exposure: Tech Herfrica's activities attracted customers visiting the market to each stall where a woman was being trained. This exposure resulted in increased sales for the women, enabling them to make transactions they may not have otherwise secured. This demonstrates the tangible impact of the training and support provided by Tech Herfrica in empowering the women to expand their customer base and improve their economic prospects.
These achievements underscore the effectiveness of the EquipHer Project in empowering female farmers and traders, not only through digital access but also through improved knowledge, increased market opportunities, and enhanced financial security. Tech Herfrica's holistic approach is evidently making a positive difference in the lives of these women, breaking barriers and fostering their inclusion in the larger society.
The success of the EquipHer Project is measured not only by the number of participants trained but also by the tangible outcomes achieved. In the first cycle alone, which took place on May 13, 2023, significant progress was made. Participants received training, and thanks to the support of our sponsors, were provided with mobile devices. This empowerment enabled them to access market information, financial services, engage in trade, and communicate with a wider audience. The positive impact of these achievements on the lives of female farmers and traders cannot be understated.
Tech Herfrica remains committed to the EquipHer Project 1000 and its goal of training and equipping one thousand female farmers and traders across Africa. As the project progresses through its subsequent cycles, we anticipate even greater impact and transformative change for the women involved. Together with our sponsors, Tech Herfrica is paving the way for economic prosperity and inclusion, ensuring that no woman is left behind in the digital era.
Impact Recorded
     

65 women were trained and 40 women received mobile devices. The women were very excited because none of them had mobile devices prior to the intervention and were sharing phones with their husband.

     

100% of the women confirmed desire and willingness to leverage e-commerce for growth

     

92.5% of the women confirmed that their digital and financial literacy knowledge and skills had improved

     

85% indicated a desire and willingness to access health insurance plans. This was considered significant when compared to the baseline of zero

     

92.5% indicated a desire to have a micro-pension plan. This was considered significant when compared to the baseline of zero

     

Tech Herfrica's activities attracted customers visiting the market to each stall where a woman was being trained and the women made sales that they ordinarily may not have made