Empowering Internally Displaced Women through Digital Technology
1.1 Introduction: The Durumi IDP camp in Abuja houses a resilient community of internally displaced women who have faced tremendous challenges. In response to their needs, Tech Herfrica, a technology-focused organisation, teamed up with Onome Food Market, a prominent local business, and partnered with Hope Raisers Global Foundation (HRGF) to launch an empowering initiative.
1.2 Objectives:
Increase digital and financial literacy among 50 women.

Provide digital tools to access financial services and expand e-commerce capabilities.

Facilitate access to financial services.

Position women to increase their income by at least 50%.
2.0 Project Implementation:
2.1 Visit to the Durumi IDP Camp:
On Saturday, September 2, 2023, the Tech Herfrica team and Onome Food Market, in collaboration with HRGF, visited the Durumi IDP camp to initiate the programme.
2.2 Training and Equipment Provision:
During the visit, a total of 51 women were trained in both Hausa and pidgin English on leveraging technology and accessing financial services for business growth. Remarkably, 26 women who previously lacked functional mobile devices were provided with them, effectively bridging the digital access gap.
3.0 Key Findings:
3.1 Demographics:
Attendees

: 51 women participated in the event, with 96.1% hailing from Borno State.

Access to Mobile Devices:

More than half, 26 women (50.09%), lacked functional mobile devices before the intervention.

Marital Status/Family Size:

Of the 51 women, 46 were married, with large families requiring significant support.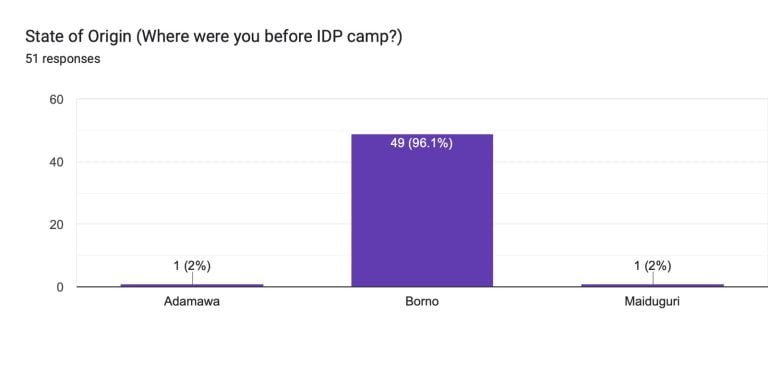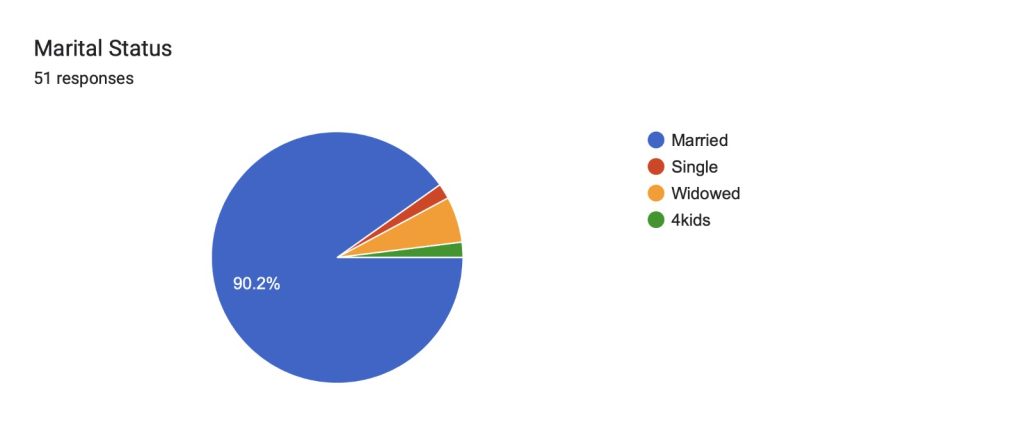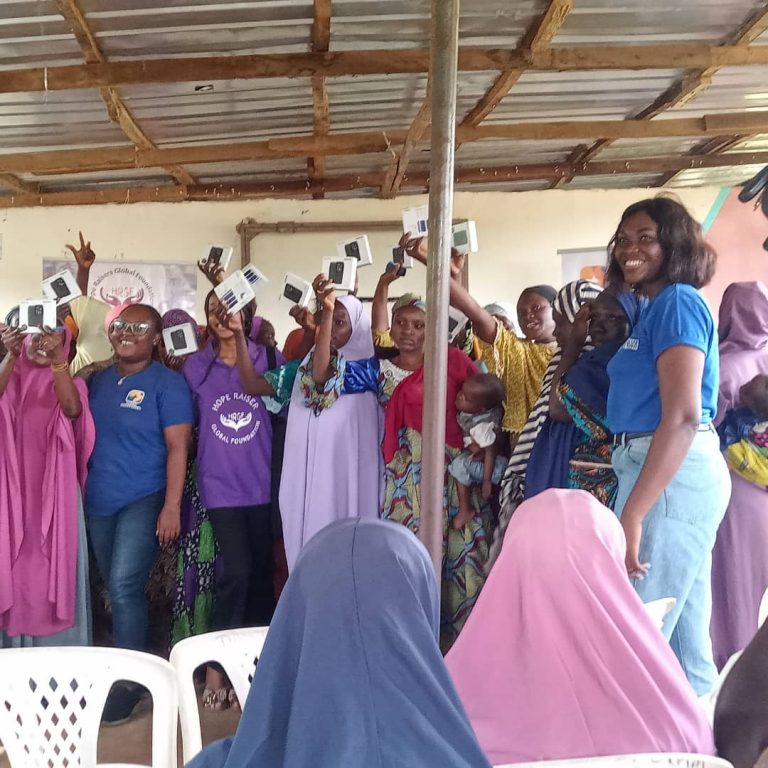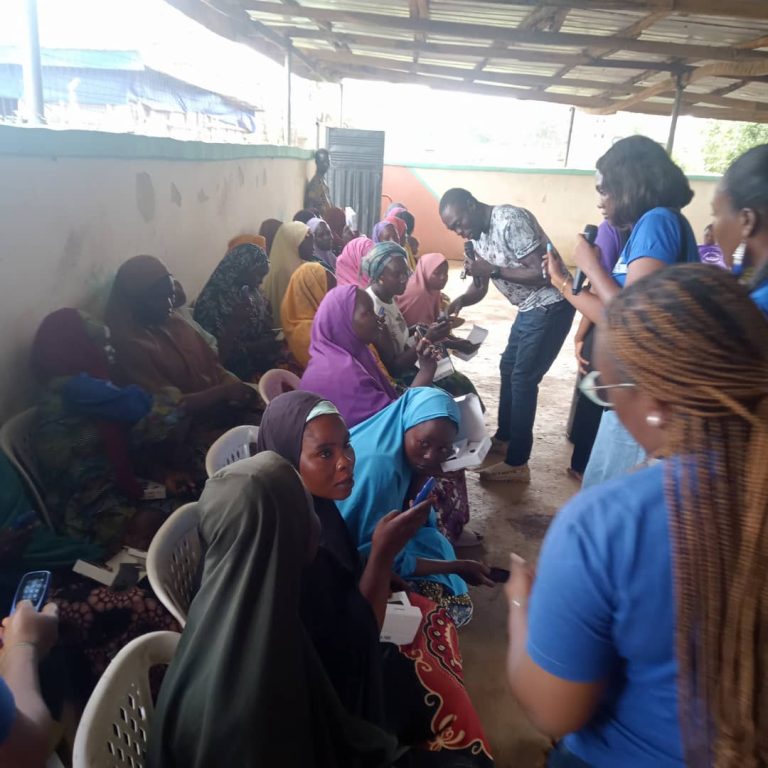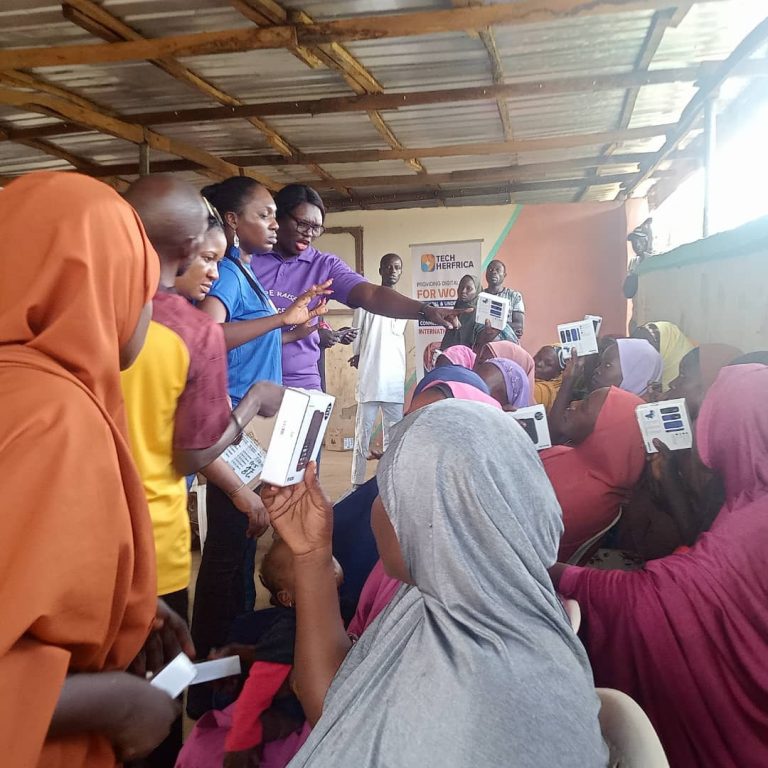 3.2 Digital and Financial Literacy:
A pervasive lack of digital and financial literacy was observed.
Over 80% had no knowledge of e-commerce or its benefits.

Nearly 100% were unable to determine their monthly income or calculate profit.

None possessed rudimentary business management knowledge.
3.3 Source of Income:
Only 36 women (72.5%) had existing businesses.

Monthly income ranged from N5,000 to N30,000, which does not align with the current cost of living in Nigeria.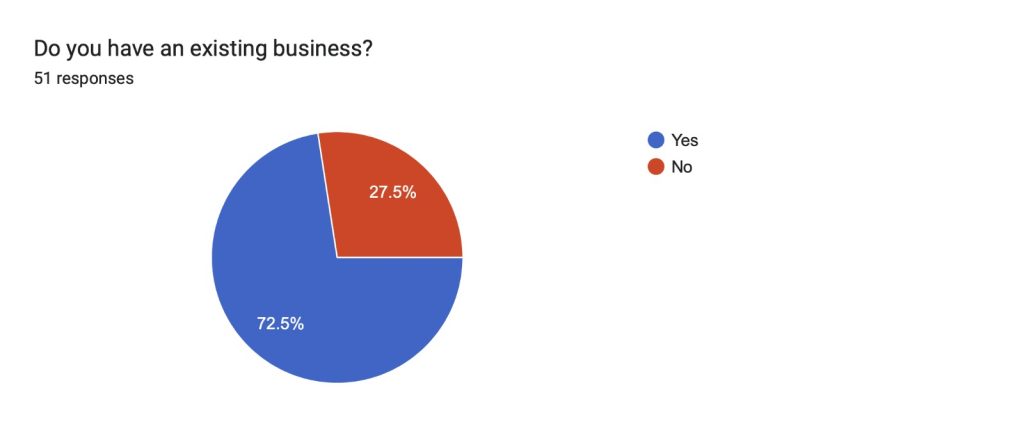 3.4 Ownership of Bank Account/ National Identification Number:
70.6% had bank accounts, while 29.4% did not, citing various reasons.

90% of the women possessed National Identification Numbers (NINs).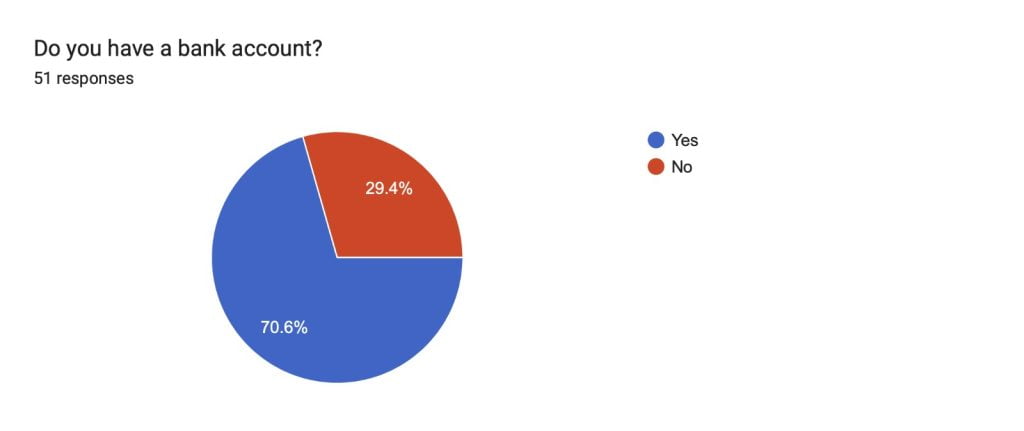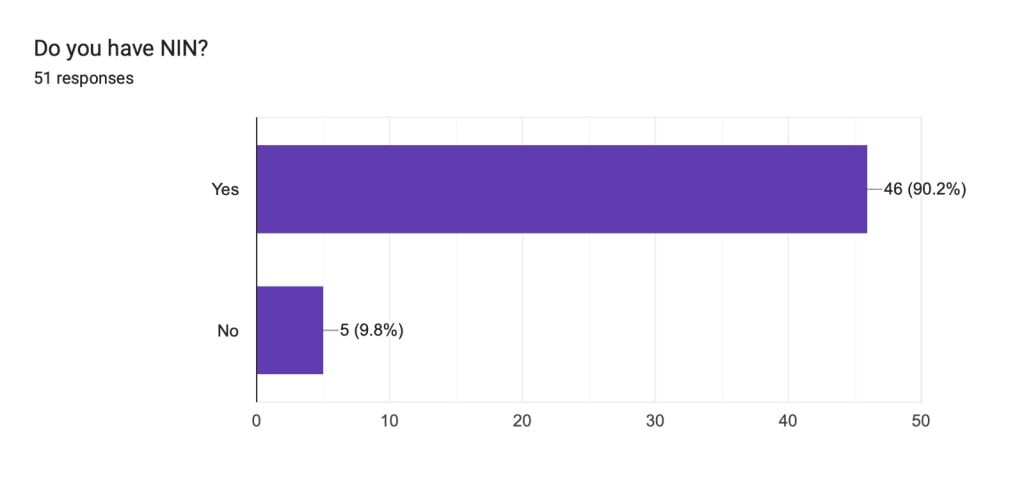 4.0 Impact Recorded for Project 1 (September 2, 2023):
4.1 Increased Motivation:
80% of the women reported increased motivation to explore e-commerce and access financial services.
4.2 Improved Digital and Financial Literacy:
78.43% of beneficiaries reported significant improvements in digital and financial knowledge and skills.
4.3 Bridging the Digital Access Gap:
26 women received functional mobile devices, positioning them to increase their income by at least 50% through e-commerce and financial services.
5.0 Next Steps:
5.1 Cluster-Based Training:
Women will be divided into clusters based on literacy levels for targeted digital and financial literacy training over four weeks.
5.2 Access to Business Finance:
Eligible women completing the training will access business finance, credit, equipment, and tools tailored to their business needs.
5.3 Structured Savings Plans:
Encouraging structured savings plans and offering health insurance options for interested women.
5.4 Charity Project:
Addressing short-term feeding needs to enable women to focus on business development.
5.5 Monitoring and Evaluation:
Implementing a 12-month monitoring and evaluation system to track program impact and refinement.
Conclusion:
Tech Herfrica remains deeply committed to empowering women in rural and underserved communities. The organization's mission is to equip these women with the knowledge and tools they need to increase their income by at least 50%, enabling them to lead financially stable and prosperous lives.
In a rapidly evolving digital world, these initiatives serve as a testament to the transformative power of digital empowerment, even in the face of adversity. The collaborative efforts of Tech Herfrica, Onome Food Market, and HRGF have set in motion a journey towards economic stability for these remarkable women, giving hope and creating opportunities where they are needed most.