Paving the Way to Economic Empowerment for Women in, Akwanga Development Area, Nasarawa State
On October 21, 2023, Tech Herfrica successfully launched its EquipHer4Growth initiative in Rinze Community, Akwanga Development Area, Nasarawa State. The project aimed to empower 90 women through three key milestones of EquipHer4Growth initiative: digital and financial literacy training, provision of smartphones, and access to new markets. The project garnered critical support from community leaders and traditional rulers, resulting in successful implementation and a sustainable impact.
Needs Assessment Findings:
The comprehensive pre-assessment session, which was held before the project commenced, revealing the following key findings:
Only 6 (6.6%) of the 90 women had smartphones, despite available internet in the community.

34 women (37.7%) did not possess bank accounts.

19 women (21.1%) lacked a National Identity Number (NIN).

Less than 5% of the women had knowledge of e-commerce and digital technology's benefits.

Reasons for not having smartphones included high costs and digital illiteracy.

Women without bank accounts cited a lack of funds and a perception of banking's insignificance.

Those without NIN attributed this to a lack of interest and the distance to NIN enrolment centres.

All women expressed concerns about poor sales and limited access to new markets outside their local communities.
In response to the needs assessment, Tech Herfrica initiated the project with the following components:
Digital and Financial Literacy Training in Hausa Language:

Training sessions were conducted in the Hausa language, ensuring accessibility and comprehension. The content covered opportunities in the digital economy (e-commerce, fintech and Agri-tech) and also aimed to motivate participants to embrace digital technology. Key concepts included online safety, access to new markets, financial services, and accessing farming information to optimize production.

E-commerce Education:

Participants learned how to take appealing product photos, set appropriate prices, and utilize social apps like Facebook and WhatsApp for business. Tech Herfrica introduced its co-created e-commerce solution, emphasizing sustainable packaging and smart agriculture practices.

Provision of Smartphones:

The project equipped each of the nine clusters, comprising 10 women each, with internet-enabled smartphones.
The project achieved the following significant outcomes:
Improved Digital and Financial Literacy:

A substantial improvement in digital and financial literacy was observed, with 75 (83%) of the women reporting newfound knowledge in these areas.

Access to Smartphones:

Nine clusters, each consisting of 10 women, were empowered with smartphones, enabling them to leverage technology for improved income and overall well-being.

Community-based Learning:

Cluster leaders were appointed to facilitate ongoing learning, fostering sustainable impact within the community.

Improved Motivation to Leverage Digital Technology:

85 (94%) of the women expressed improved motivation to leverage technology for growth and gained confidence in utilizing digital technology safely.

Improved Motivation to Access Financial Services:

87 (97%) of the women expressed a desire to access financial services and welcomed the idea of forming groups amongst themselves. 

Access to New Markets Leveraging E-commerce:

The women committed to creating a community Facebook group to boost sales. Beneficiaries were also introduced to the modalities using WhatsApp for sales and taught the need for affordable and sustainable product packaging to enhance their appeal to customers.

Sales Facilitation:

As part of Herlocalmarket, Tech Herfrica purchased goods from the women based on customer requests, instantly stimulating business activities within the community.
Community Leadership Engagement: 

As an integral element of ensuring the sustainability of this project, the Traditional Leader of Rinze Community played a pivotal role in fostering long-term success. The Traditional Leader was actively briefed about the project's objectives, its impact on the community, and the vital role of the cluster leaders. In turn, the Traditional Leader was introduced to the appointed cluster leaders, emphasizing their significance in the community's development. 

The Traditional Leader, as a respected figure within the community, stressed the need for collective effort and perseverance. This endorsement and support from a community leader have added a layer of credibility and commitment to the project's continuation.
Community-Based Project Incorporation: 

To establish a lasting presence and encourage community ownership, the project was officially incorporated as a community-based initiative. This integration reinforces the idea that the project is not merely an external intervention but a sustainable and community-driven effort

.
Empowering Cluster Leaders: 

A critical aspect of project sustainability is empowering the cluster leaders to take on the role of change agents within the community. These leaders have been trained and mandated to carry forward the mission of ongoing training and e-commerce support for the women within their respective clusters. They serve as the bridge between the project and the community, facilitating continuous learning, assistance, and knowledge dissemination. 

By entrusting cluster leaders with the responsibility of nurturing ongoing support, the project fosters a culture of self-reliance and ensures the dissemination of knowledge and skills to a broader audience. This approach contributes to the sustained growth and development of the community.
Creation of WhatsApp Group: 

Cluster leaders are to create WhatsApp groups to foster communication between Tech Herfrica and the community.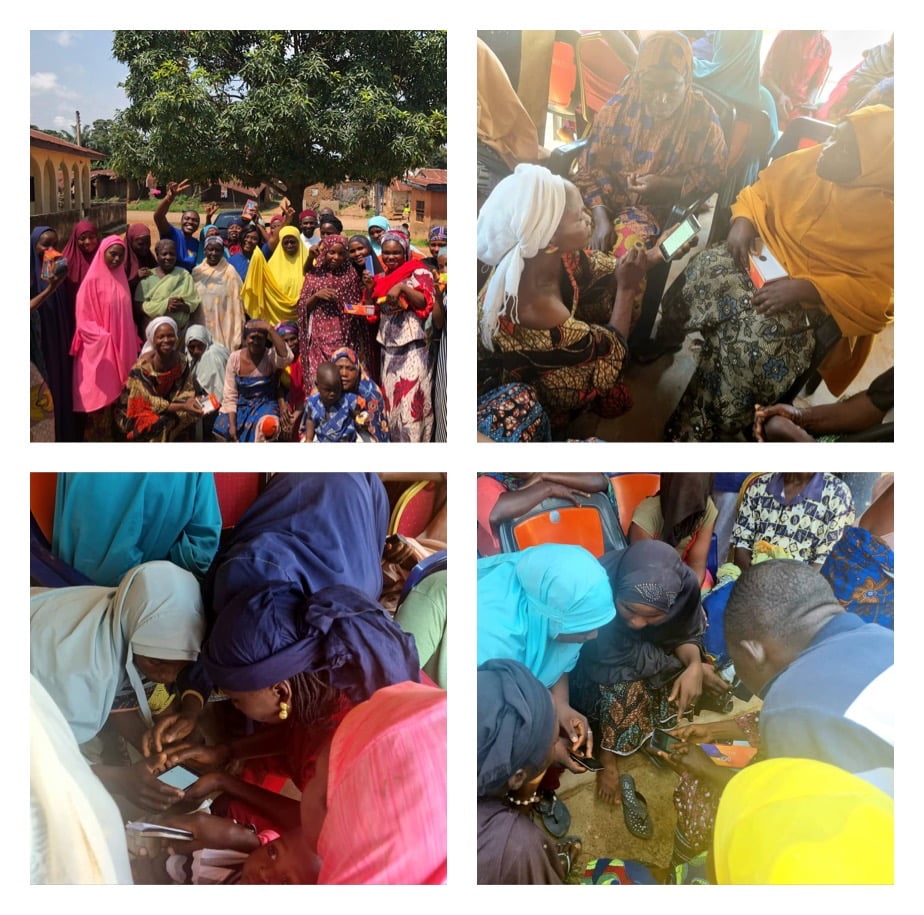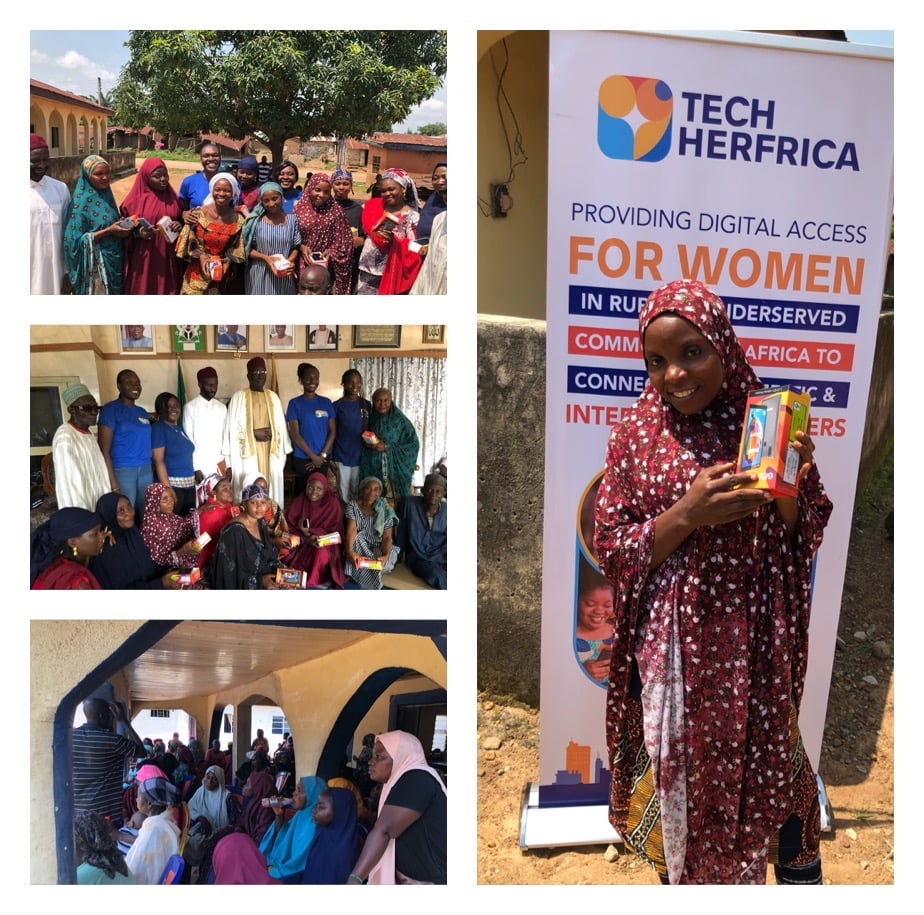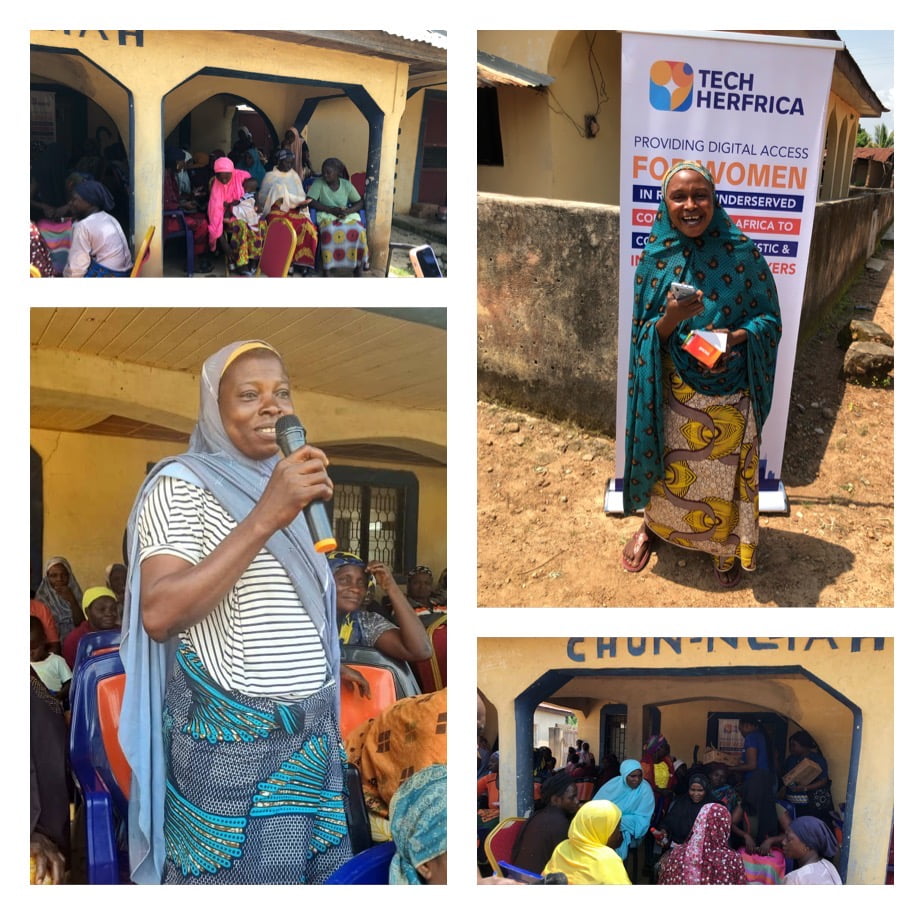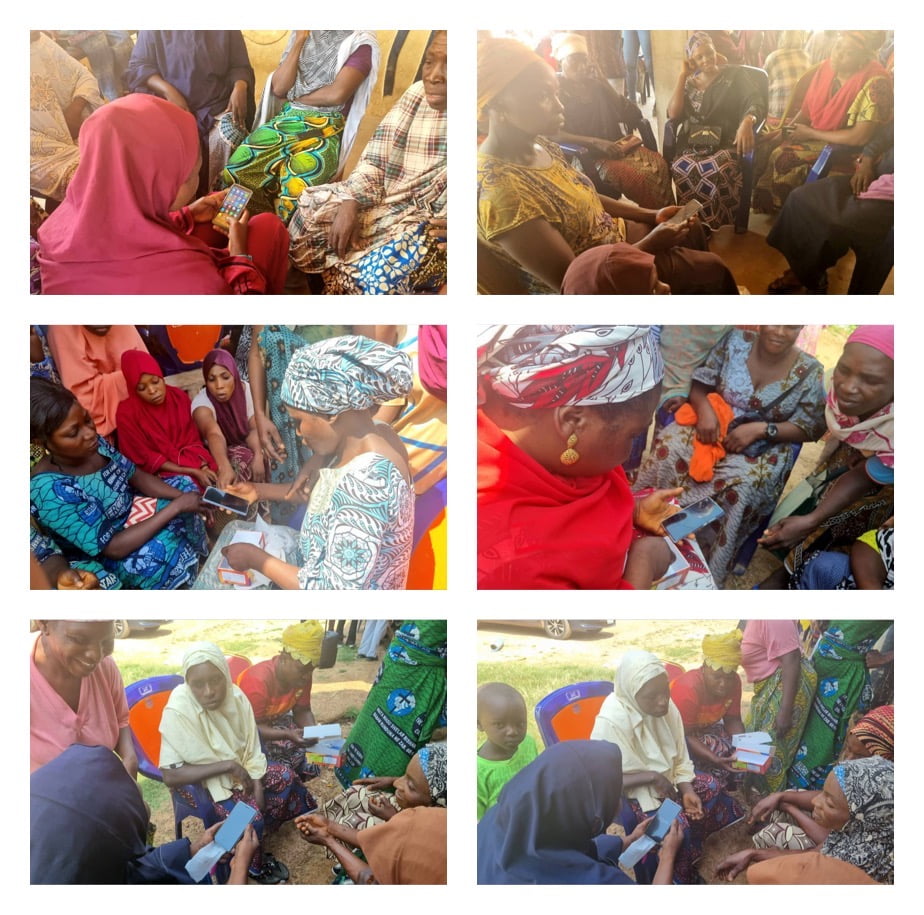 The project's next steps include:
Finalizing the modality for connecting the women to Herlocalmarket, to ensure continuous access to markets, positioning them to increase their income by at least 50%. This will also include making sure that the cluster leaders set up the Facebook and WhatsApp groups they committed to creating.

Implementing continuous monitoring and evaluation to ensure that new learning and behaviours are sustained and reinforced. With the WhatsApp group established, Tech Herfrica plans to maintain communication with the women.

Collaborating with other stakeholders to aid women's access to business finance and health insurance.

Gathering evidence-based insights and working with community leaders to ensure lasting economic empowerment for the community.
The EquipHer4Growth initiative has demonstrated the potential for impactful change within the Rinze Community. By equipping women with essential digital and financial literacy skills, providing them with smartphones, and opening doors to new markets, Tech Herfrica has ignited a positive transformation within the community. The project showcases the power of community engagement, education, and sustainable development initiatives.