Promoting Smart Agriculture and Digital Literacy in Ikwo, Ebonyi State
In a concerted effort to boost smart agriculture, financial inclusion, and harness digital technology for rural development, Tech Herfrica, in partnership with the Eudoria Ibiam Gender Centre, Sterling Bank, Traders of Africa, and the Ebonyi State Government, led by the State's First Lady, initiated a transformative project in Ikwo Community, Ebonyi State. The project, the brainchild of the First Lady and her partners, aimed to empower the residents of her hometown with digital and financial literacy skills.
Training Program Empowers Rural Community
The comprehensive training program targeted more than 100 participants, with a notable majority being women at 70% and men at 30%, primarily engaged in agriculture. The sessions, conducted in Igbo language and pidgin English, ensured effective communication with the community.
Digital Disparities Uncovered
During the program, it was discovered that none of the participants had access to internet-enabled smartphones, with only approximately 60% having access to any mobile device. Agriculture was the predominant occupation in the rural community. While internet connectivity was available, weak signals plagued certain network services, particularly 9mobile and MTN.
Transformative Impact on Digital Literacy, E-commerce, and Financial Skills
The training program brought about a remarkable transformation. Over 90% of participants reported significant improvements in their digital and financial literacy skills. They displayed a newfound eagerness to utilize digital technology for smart agriculture and trade to combat the impacts of climate change.
E-commerce and Financial Literacy Flourish
Participants were educated on using mobile devices for accessing farming information, financial services, and new customer markets. Platforms like Facebook, WhatsApp, and other e-commerce tools were introduced, igniting enthusiasm among participants to utilize these avenues to bolster their income.
Financial Empowerment Through Sterling Bank
Sterling Bank played a pivotal role in imparting knowledge about bookkeeping and financial record-keeping, essential for accessing loans. The bank introduced two key products, "OneWoman Saver" and "Sway of Sterling Bank," tailored to the needs of farmers and low-income women often underserved by traditional financial services. Participants left with the tools to access financial services suited to their circumstances.
Access to Devices Enhanced
Recognizing the need for internet-enabled devices, the Eudoria Ibiam Gender Centre generously donated one such device to the community. This device facilitates internet access for information retrieval, trade, and communication with project partners, supporting e-commerce, financial services access, and further training.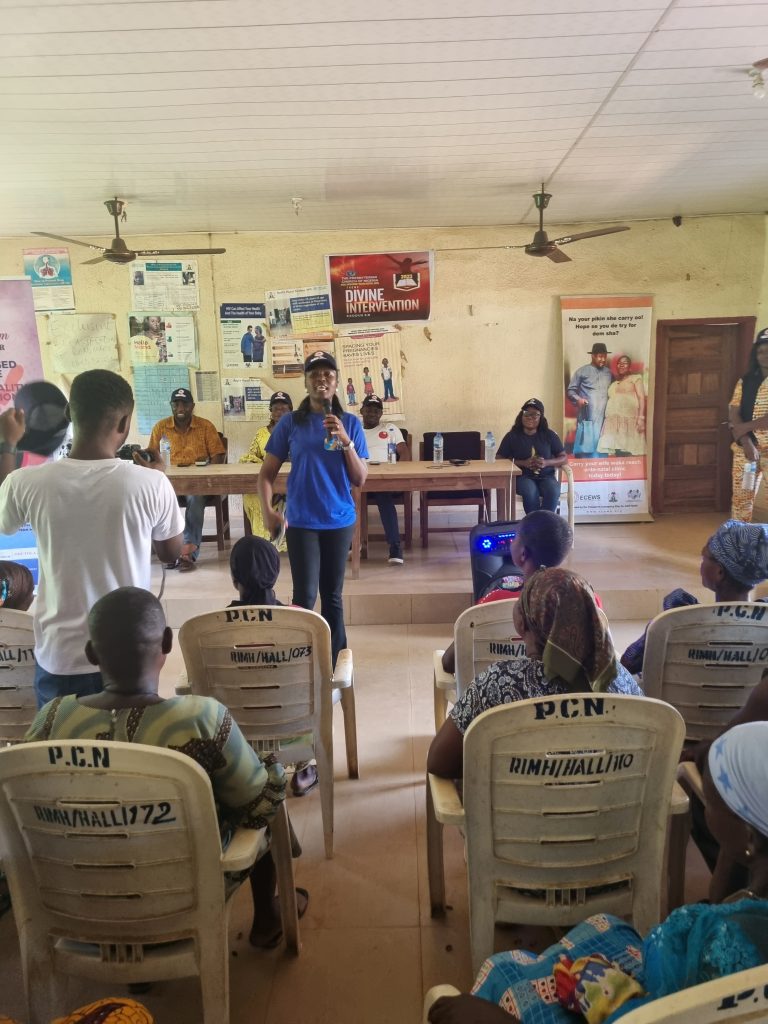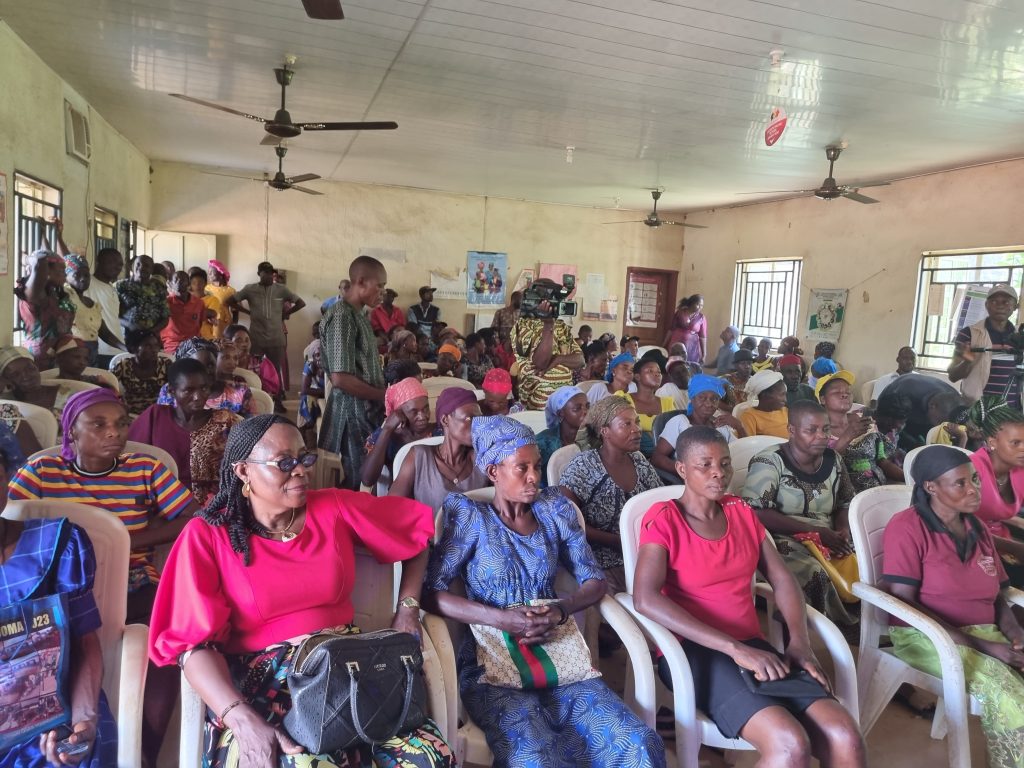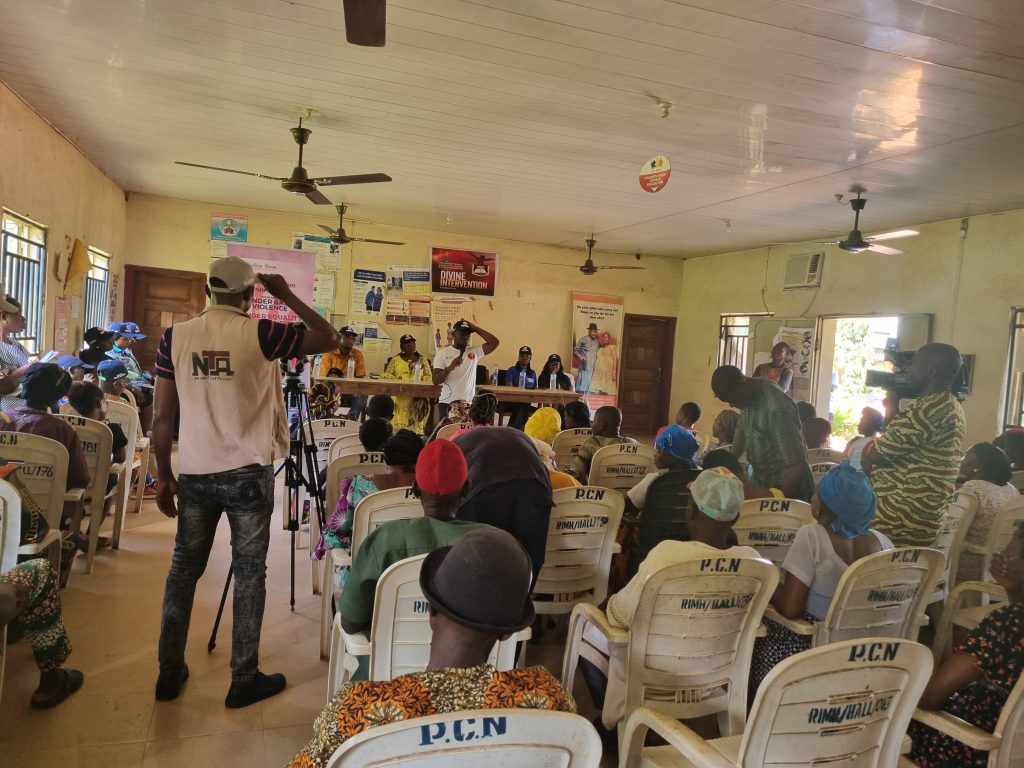 Traders of Africa, in collaboration with Tech Herfrica and the Eudoria Ibiam Gender Centre, introduced farmers to an e-commerce solution enabling access to both local and international markets. Data collection streamlined registration and onboarding processes.
Tech Herfrica and its partners have outlined future actions:
Internet-Enabled Smartphones: A plan is in motion to design a structure that will enable farmers to get access to internet-enabled smartphones, with the goal of boosting their income by at least 50%.
Cluster-Based Training: Cluster-based sessions will be held, emphasizing best practices in agriculture, advanced digital literacy, and financial education. This holistic approach aims to equip farmers for success in the digital economy, even in rural settings.
Access to Domestic Markets: A robust framework is being meticulously designed to connect farmers to domestic markets. This will be facilitated through the "herlocalmarket" e-commerce solution,  and a collaborative effort by Traders of Africa, which also has a robust online marketplace that facilitates trade within Africa.
Formation of Cooperatives: Beneficiaries suggested and agreed to form Cooperative groups so that they are able to optimize production and access financial services.
Monitoring and Evaluation: A robust system for monitoring and evaluating the progress and impact of initiatives above will ensure sustainability and effectiveness.
This collaborative endeavor underscores a profound commitment to empower the residents of Ebonyi State, especially those engaged in rural agriculture, with the knowledge and tools needed to thrive in an increasingly digital world. Simultaneously, it contributes to economic growth and resilience against the effects of climate change.