Scaling up Production for Women in Rural and Underserved Communities in Africa
In line with its mission of advancing the growth of female-led businesses in rural and underserved communities in Africa through the use of technology, Tech Herfrica, on March 16, 2022, purchased and delivered a machine that now allows one of its sellers to produce 10 times more of her product to meet demand. This machine enables the seller to scale up production, sell more, and earn more.
The beneficiary, Mary Obu, who produces "Akpu" from cassava, used to manually produce 5,000 pieces of her products. However, the demand for her product skyrocketed, and she could not meet up with requests from buyers.
With the machine donated by Tech Herfrica, she can now produce up to 50,000 pieces and create Jobs for at least ten women in her community.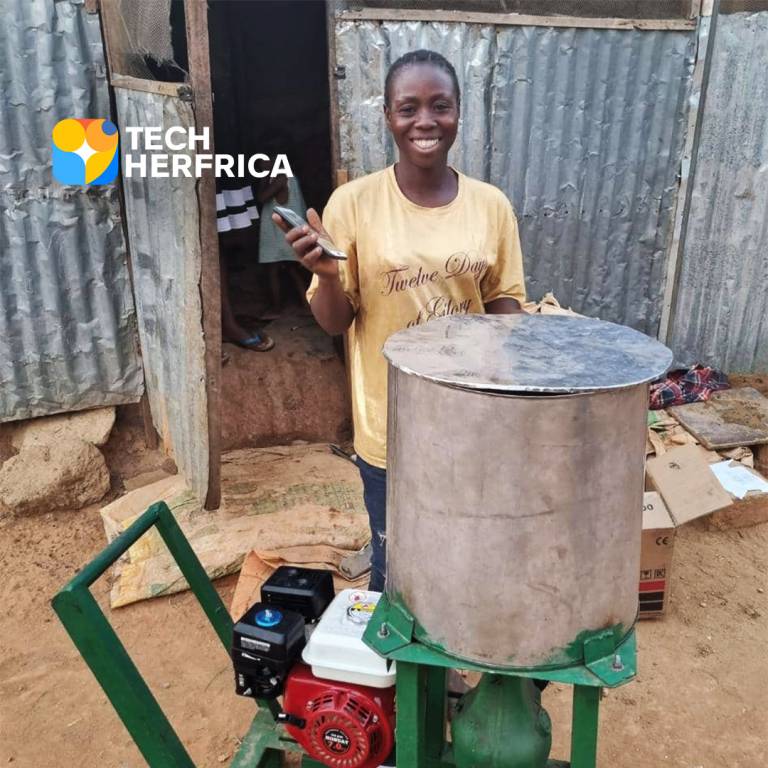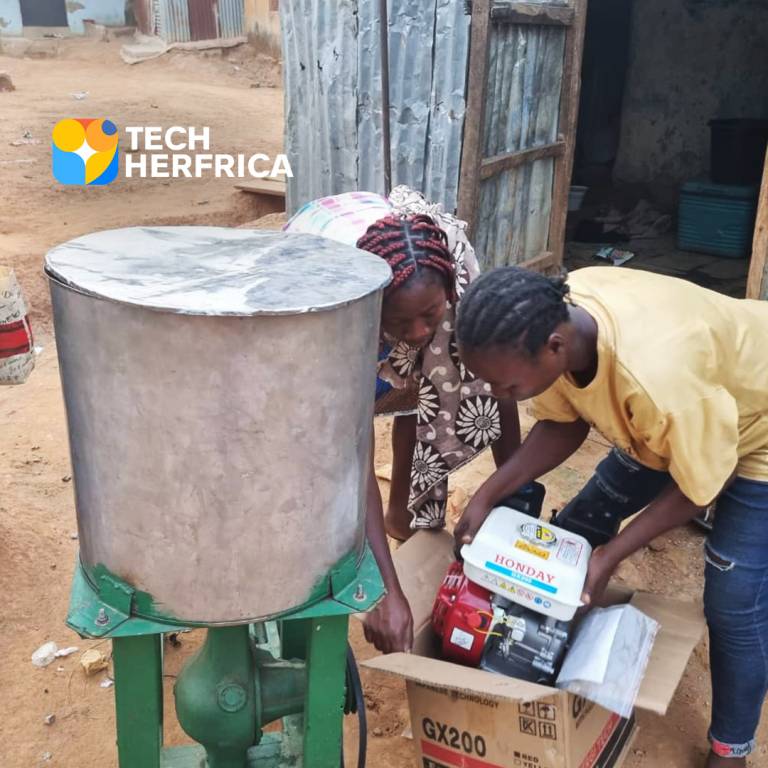 Mary is also being trained by Tech Herfrica to create mini hubs within her community to enable her to train and empower more women in her community to earn a living for themselves. She intends to establish a distribution hub where she will serve as the distributor of the product in her community. Mary has also gone through the digital financial literacy programme and using her smartphone, she can now reach many more customers outside her immediate community.
Mary's business is expected to experience a 70% rise in revenue in six months, and it gives us great joy to be part of her journey.
Mary is a widow with five children, and it is our expectation that with her improved income, she will now be able to look after herself and her children.
For us at Tech Herfrica, we are committed to making real change, one rural woman at a time!