Tech Herfrica and Rendra Foundation Join Forces to Empower Women Traders with Digital Expertise in Mpape Community
In addition to the Smartphone Distribution and Usage Training under the EquipHer Initiative, a comprehensive digital financial literacy training took place in Mpape on June 10th, made possible through a collaboration between Tech Herfrica and Rendra Foundation. The training aimed to equip women traders with the necessary knowledge and skills to leverage e-commerce and maximize the potential of smartphones in their businesses.
During the training, Tech Herfrica representatives provided detailed insights on the benefits of e-commerce, illustrating how it can expand the reach of customers both locally and internationally when utilizing smartphones. Participants were guided through the process of downloading and using WhatsApp as a powerful tool for conducting trade. The importance of savings and investments was emphasized, and the participants were taught effective methods for tracking their business expenses and income.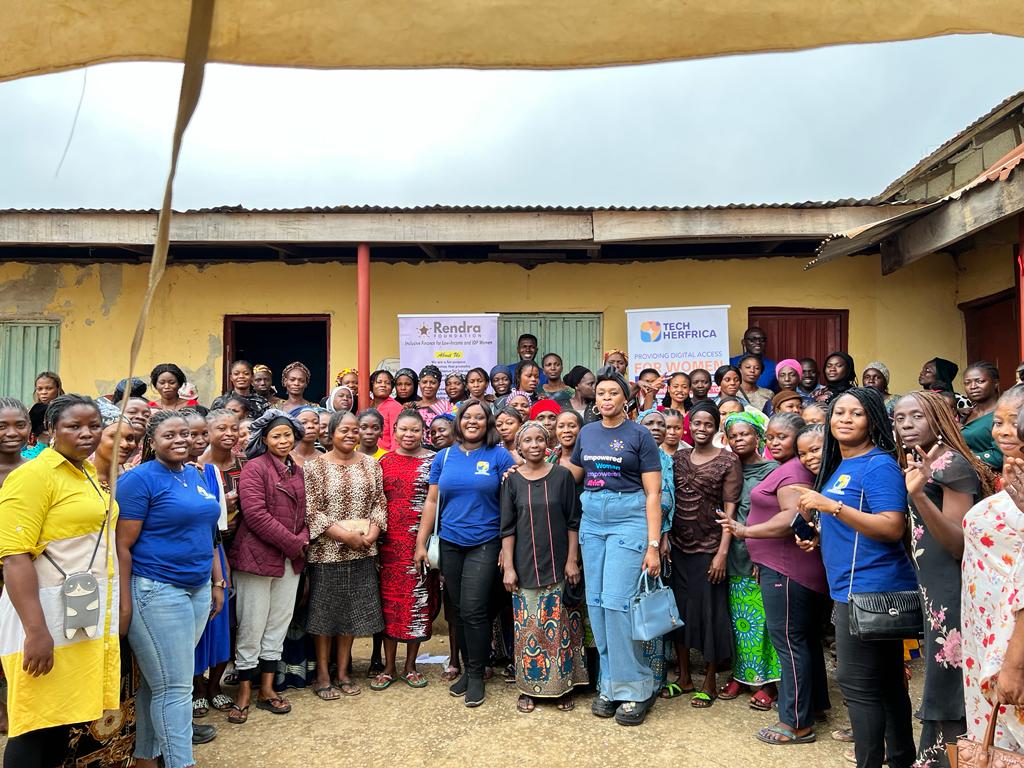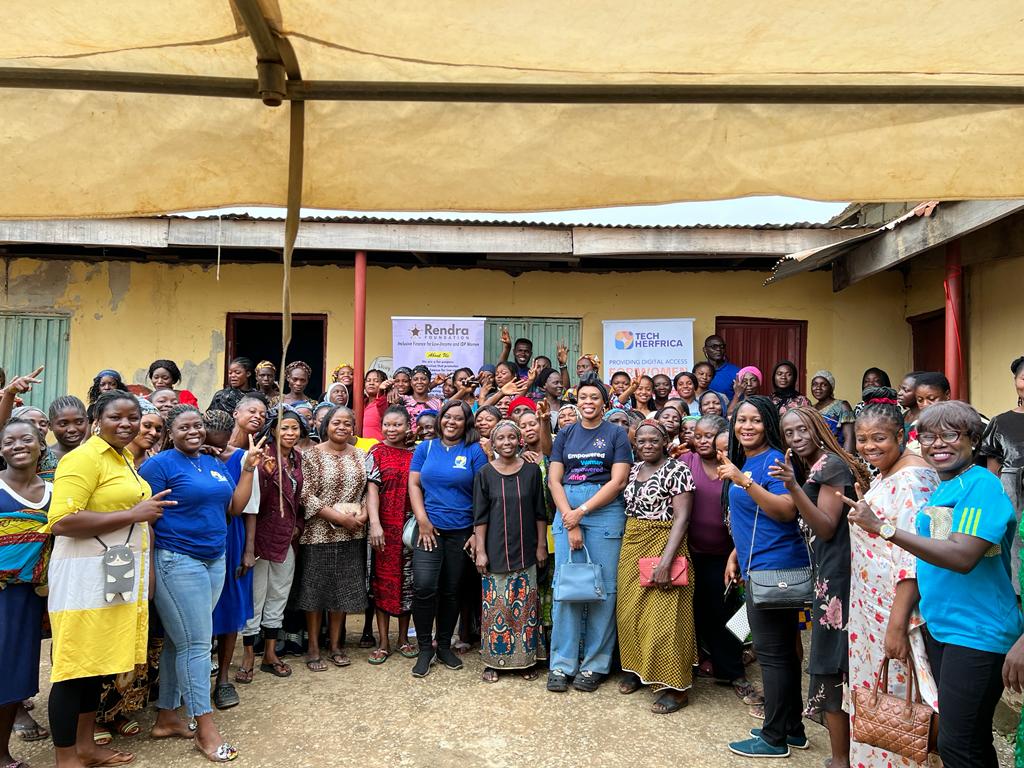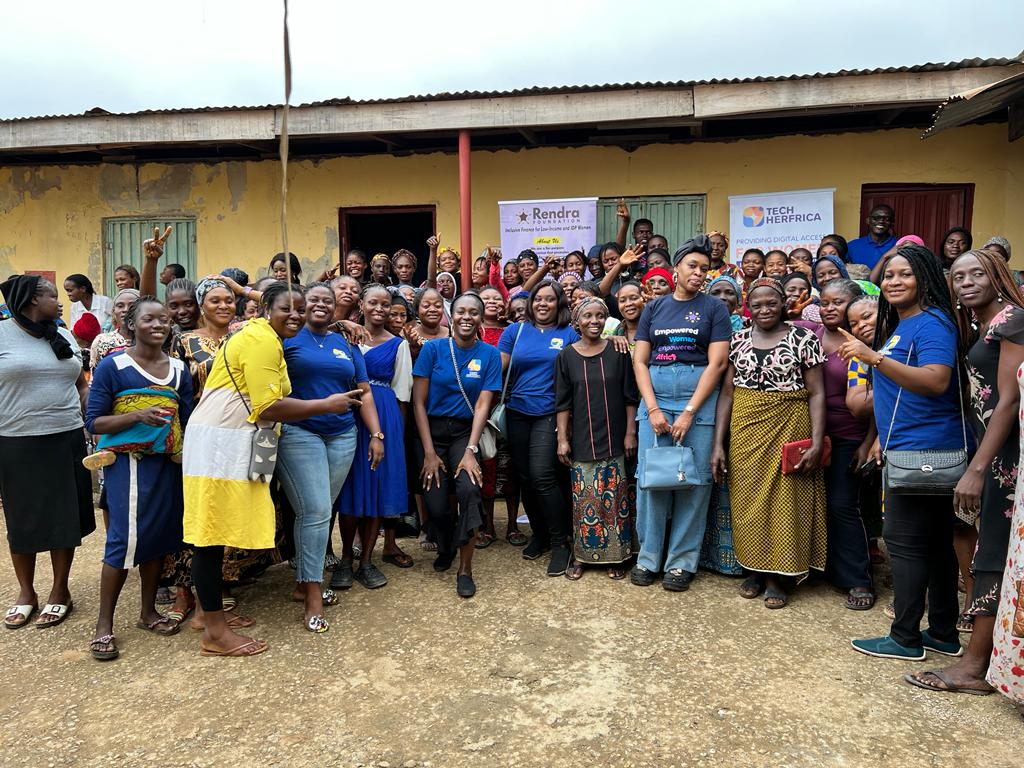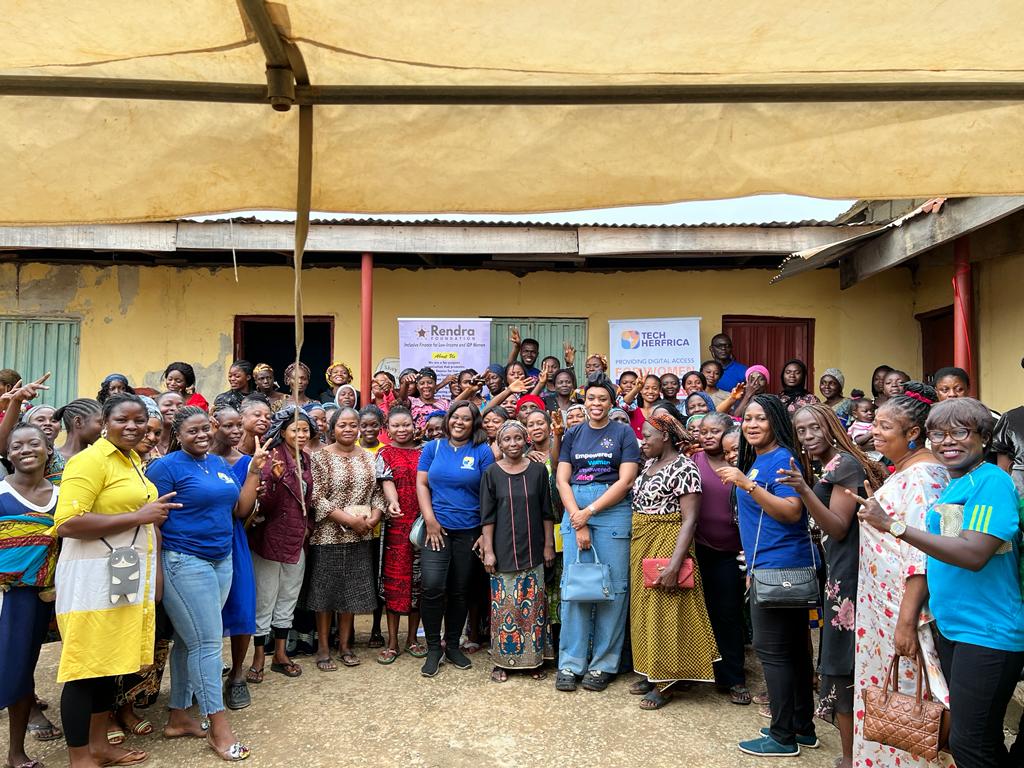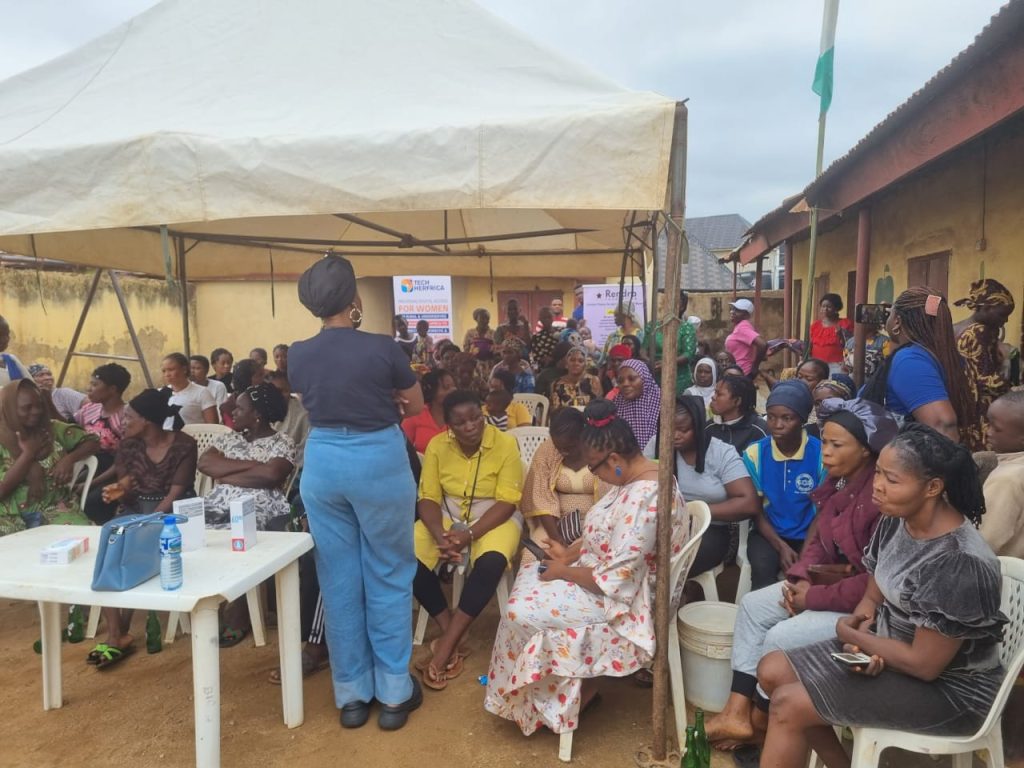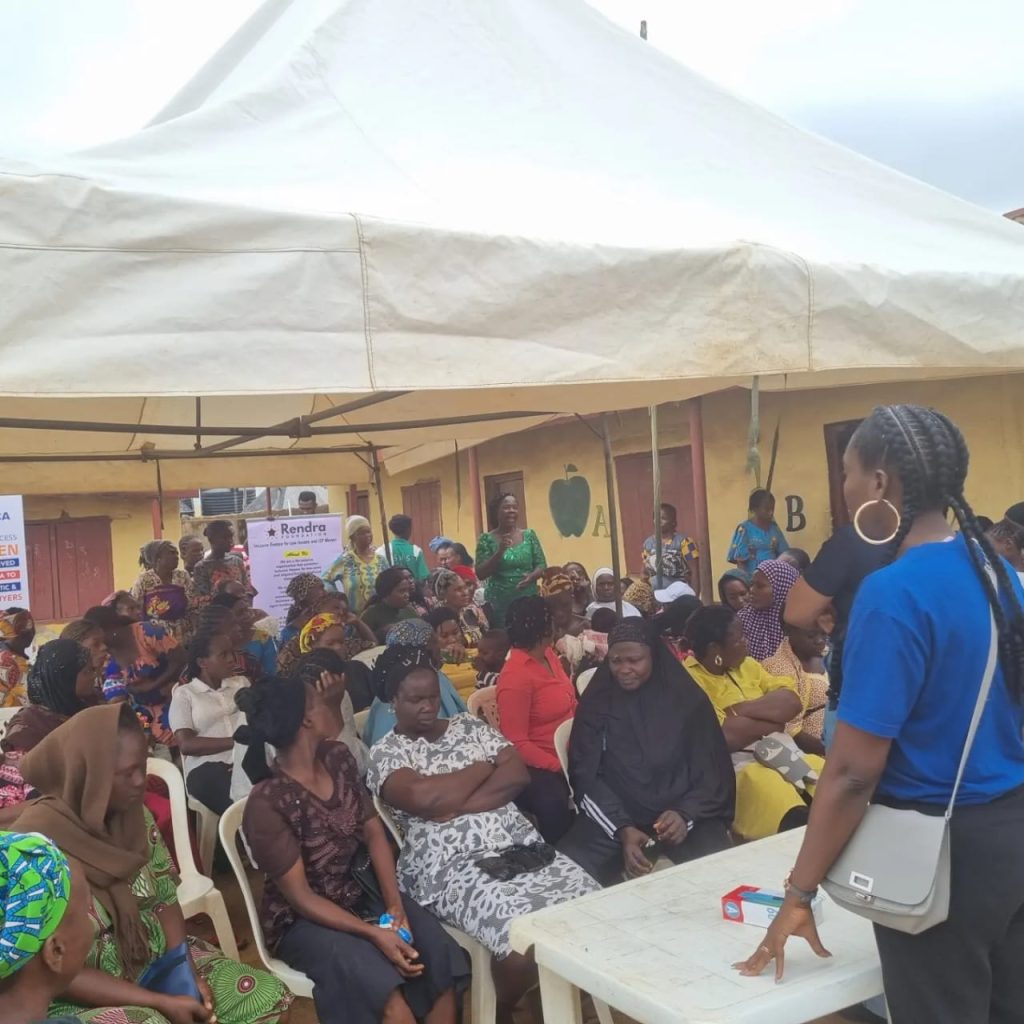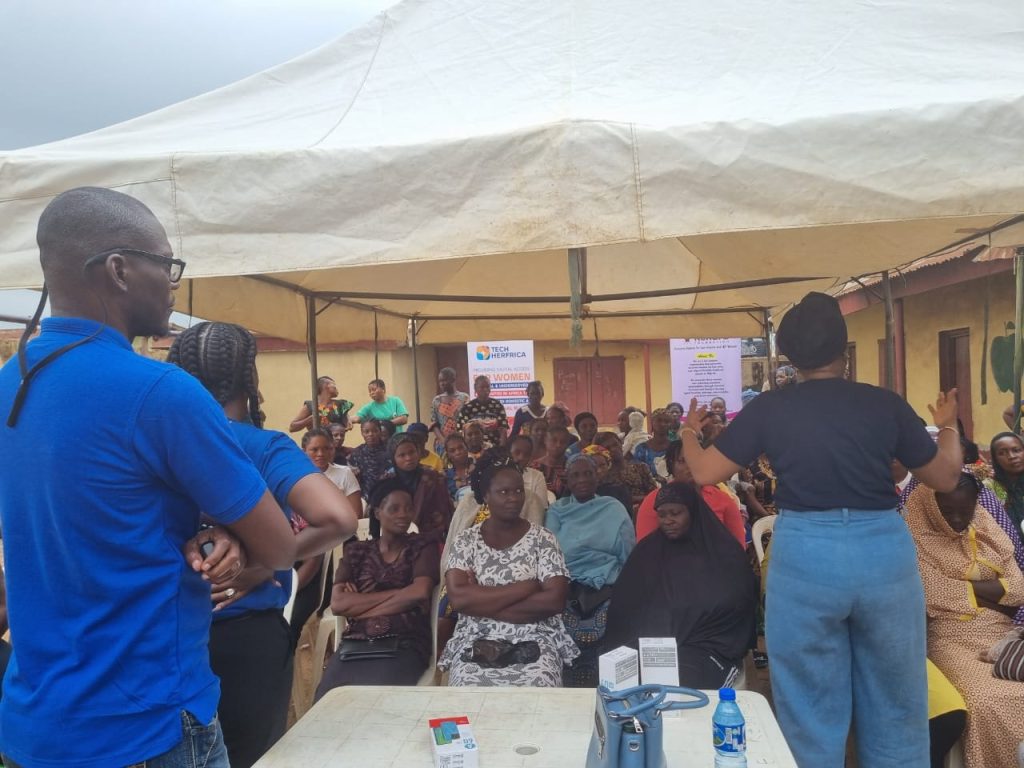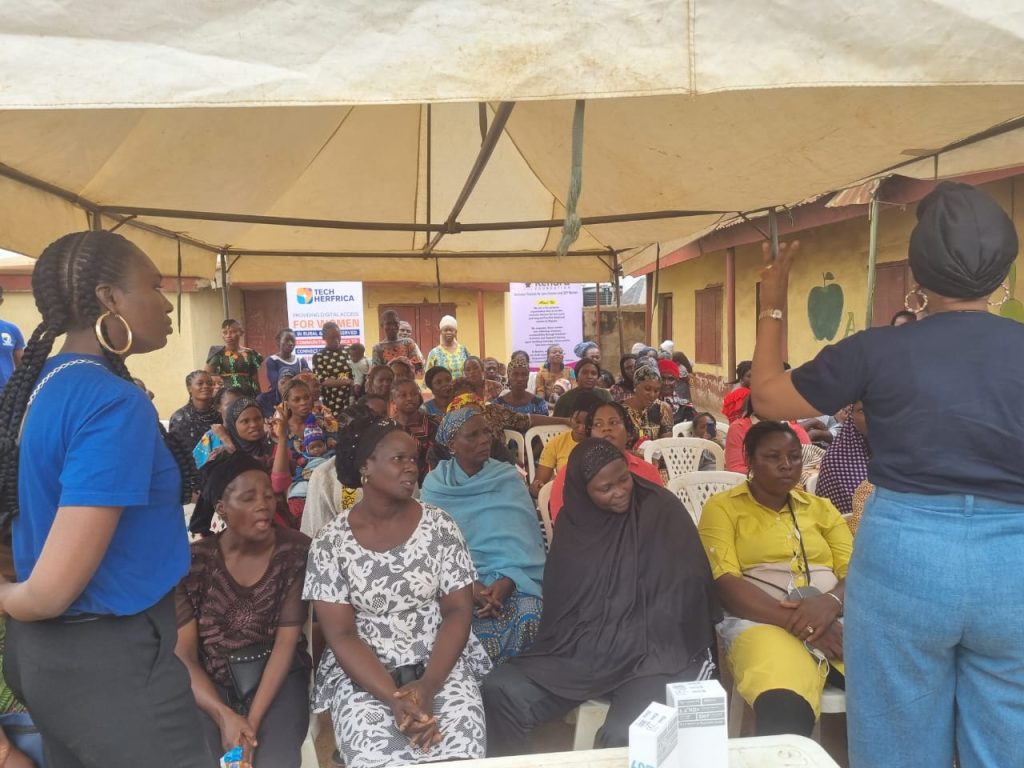 Furthermore, the training shed light on essential financial services such as loans, credits, micro pension plans, and health insurance. Participants were encouraged to plan for their future and protect their income against unforeseen medical expenses. The session was conducted in the local language, ensuring that the information was easily understood and accessible to all attendees.
Tech Herfrica and Rendra Foundation successfully engaged with over 100 women in the community, providing them with opportunities to explore e-commerce, micro-pension plans, and health insurance for the first time. Prior to the training, these women had limited knowledge about trading online and leveraging technology for their businesses. The language barrier further hindered their desire to engage in these digital practices. However, through the collaborative efforts of Afriex, Tech Herfrica, and Rendra Foundation, barriers were overcome, and women traders were empowered with the knowledge and tools to embrace the digital landscape and thrive in their entrepreneurial endeavors.