Tech Herfrica Champions Female-led Businesses in Underserved African Communities (Business Day Publication)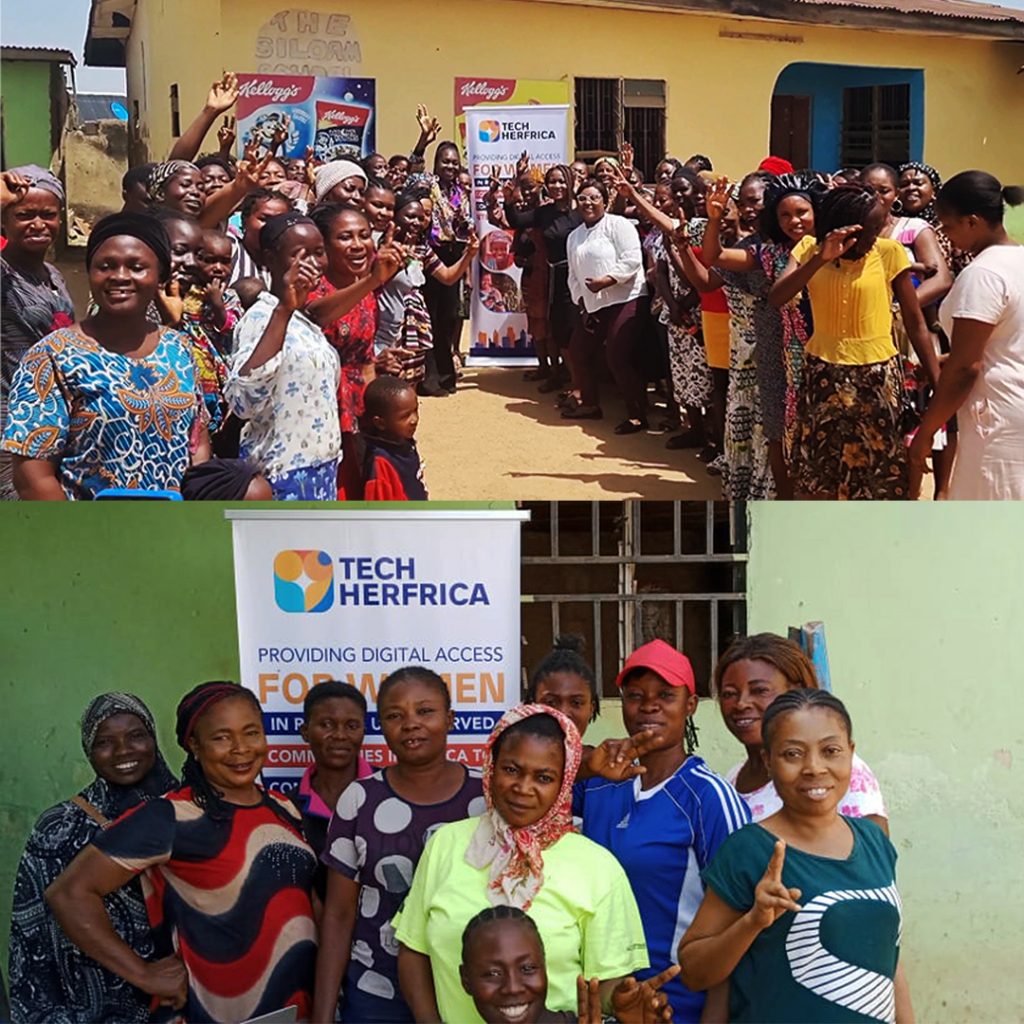 A team of experts at Tech Herfrica, a nonprofit organisation led by Imade Bibowei-Osuobeni has restated their focus in championing the inclusion of Female-led businesses in underserved African communities.
The organisation has rolled out a series of initiatives to advance the inclusion of female farmers and traders in rural and underserved communities in Africa into the digital economy.
Pending the launch of its rural female-focused e-commerce platform herlocalmarket.com, Tech Herfrica, currently facilitates trade using WhatsApp for rural women in Nigeria, and as at 28 March, it had facilitated several millions of Naira in sales since the commencement of the initiative in February 2023.
It hopes to expand across Africa in the coming months.
Imade Bibowei-Osuobeni, Tech Herfrica's lead, stated that her organization is doing its part to support the government's efforts in line with the National Digital Economy Policy and Strategy 2020-2030.
She also commended the work of the Nigerian Economic Summit Group (NESG) and the Policy Innovation Centre (PIC), stating that the recent inauguration of the Digital Economy Community of Practice in Nigeria will further advance the achievement of a sustainable and inclusive digital economy.
In addition to its e-commerce-focused initiative, and in recognition of relevant dependencies necessary for underserved women to fully participate in the digital economy, Tech Herfrica partners with stakeholders to facilitate access to: internet-enabled smartphones for female farmers and traders, digital financial literacy programmes using a localized approach, health insurance, business finance, supply credit, and micropension plans to enable female traders and farmers to live financially stable and healthy lives.
Tech Herfrica also provides the required technology to help sellers in underserved communities in Africa increase production.
Recently, it facilitated the acquisition of a machine that now helps one of its female sellers to 10× the production of her products from the initial 5,000 to 50,000 units to match demand. The beneficiary has also been able to generate employment for 10 women in her community.
According to the United Nations Economic Commission for Africa, e-commerce in Africa is set to grow by 50 percent by 2025.
However, women in rural & underserved communities who produce over 70 percent of Africa's foods are still largely excluded from the digital economy due to certain issues like low literacy, infrastructural challenges as well as other socio-economic considerations.
News Source: Business Day – https://businessday.ng/brands-advertising/article/tech-herfrica-champions-female-led-businesses-in-underserved-african-communities/