Tech Herfrica's EquipHer Initiative Transforms Lives in Cycle 4, Empowering Women with Digital Tools
This represented the fourth cycle and a total of 160 mobile devices distributed under the EuipHer initiative. With the invaluable support of esteemed partners like Onome Food Market and Tech Herfrica's Project Fund, this cycle witnessed the distribution of mobile devices, catalyzing digital transformation for 40 deserving women.
An initial general training was done where the women were taught the importance of keeping their devices on and using them to reach more customers. Thereafter, the women were taught individually about micro-pension and health insurance during the data collection phase.
Due to the literacy levels of women in this cycle (learner proficiency in reading, writing, and speaking), they were given the Nokia 105 Dual Sim (2022) Edition, built for Africa. The women were shown how to use the devices to make and receive calls, as well as use USSD codes for bank transactions.
The mobile device also has radio functionality so that the women can listen to the news. The device will foster communication flow between the women and their customers, as well as customers of herlocalmarket, which is Tech Herfrica's e-commerce focused solution to connect women in underserved communities to buyers.
Cycle 4 encountered minimal challenges, ensuring a seamless and successful event. The distribution of devices and training proceeded without major hindrances, enabling all participants to benefit fully.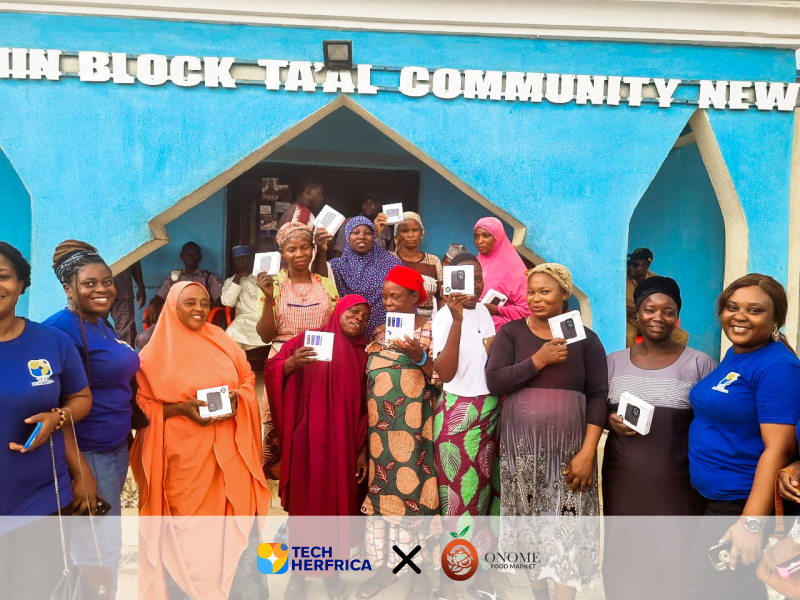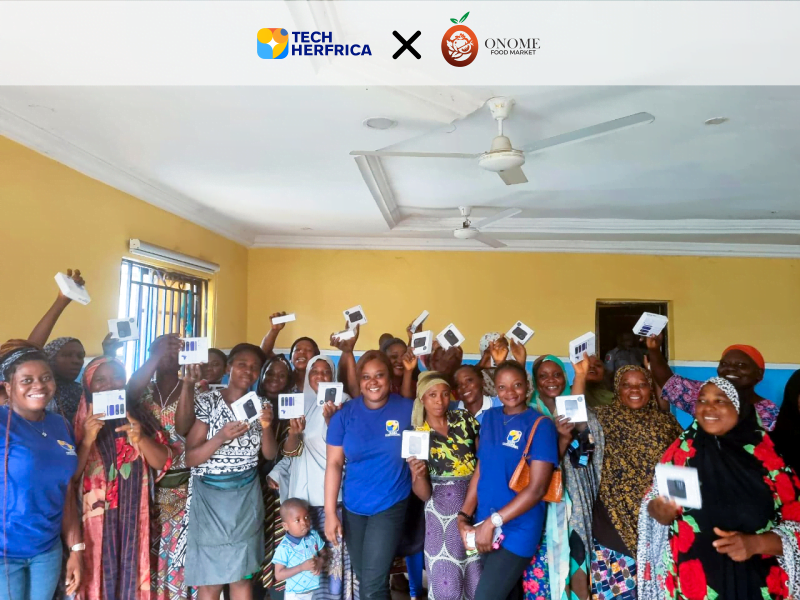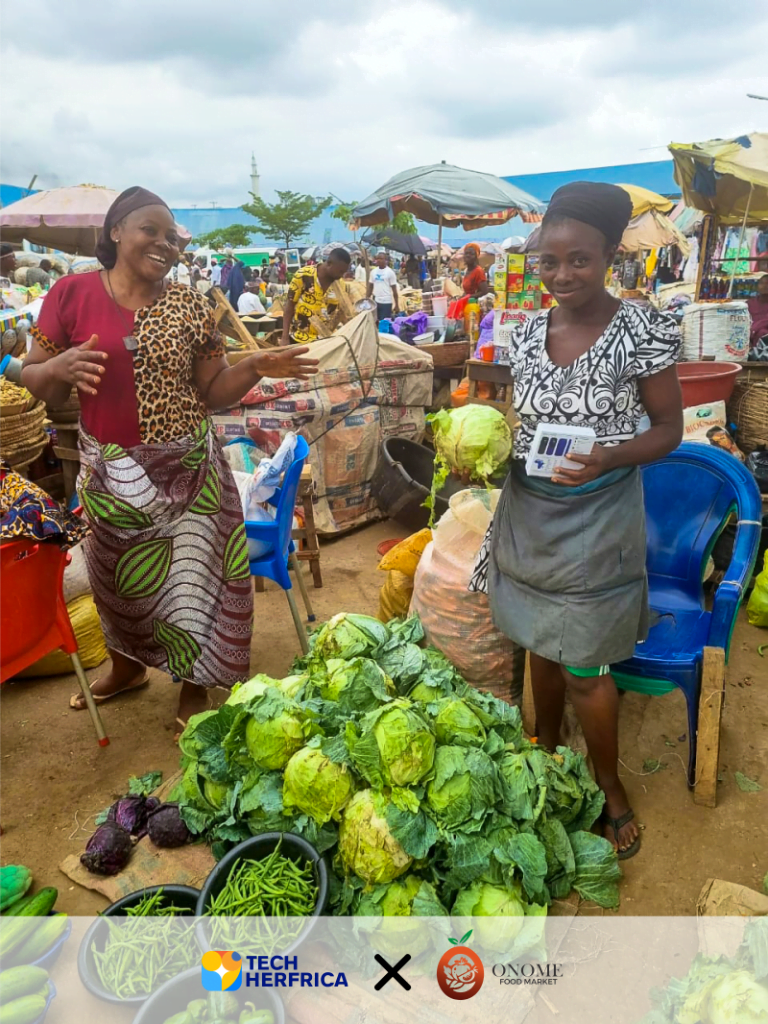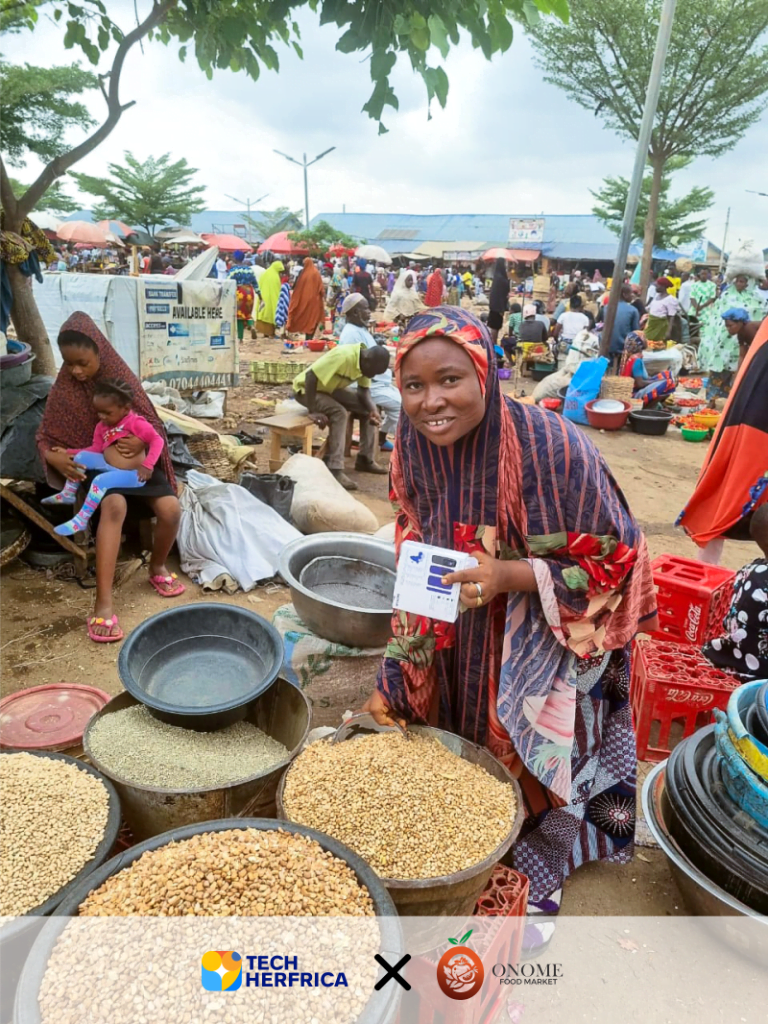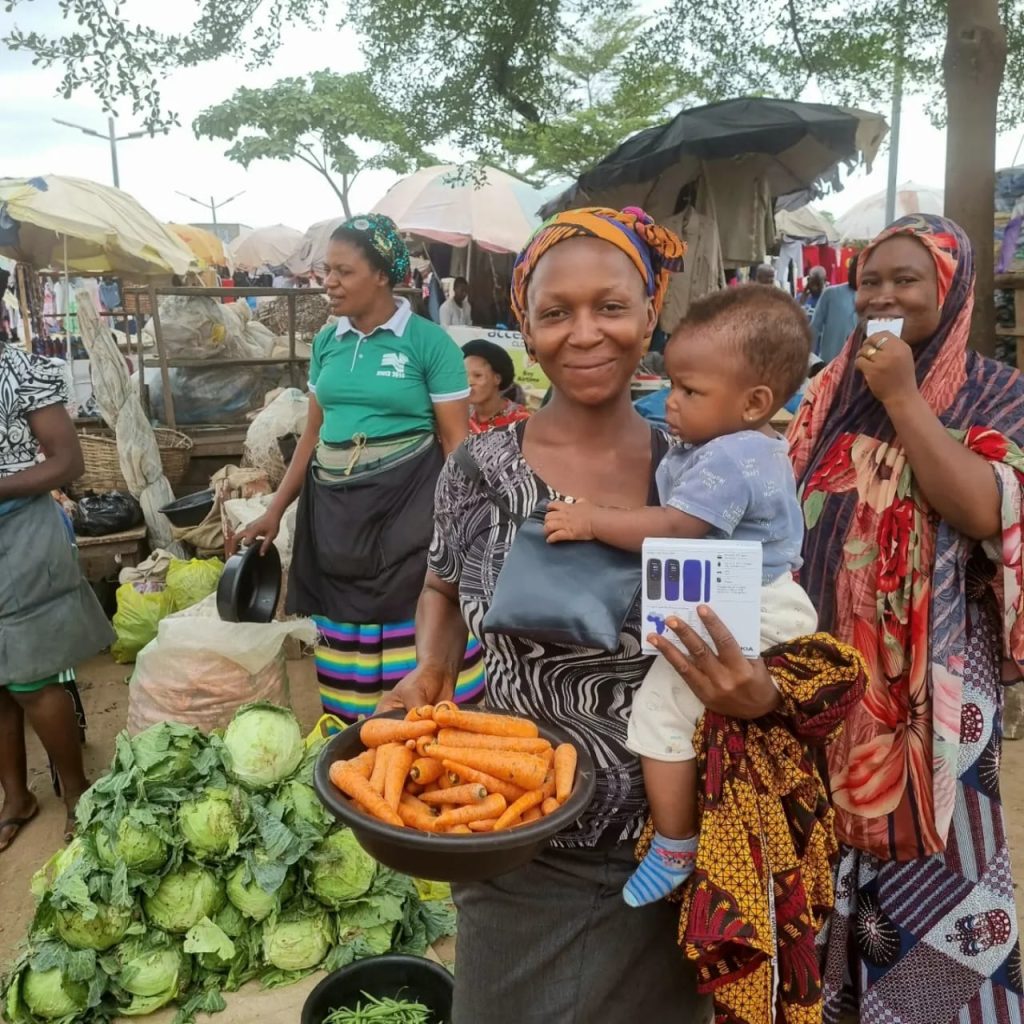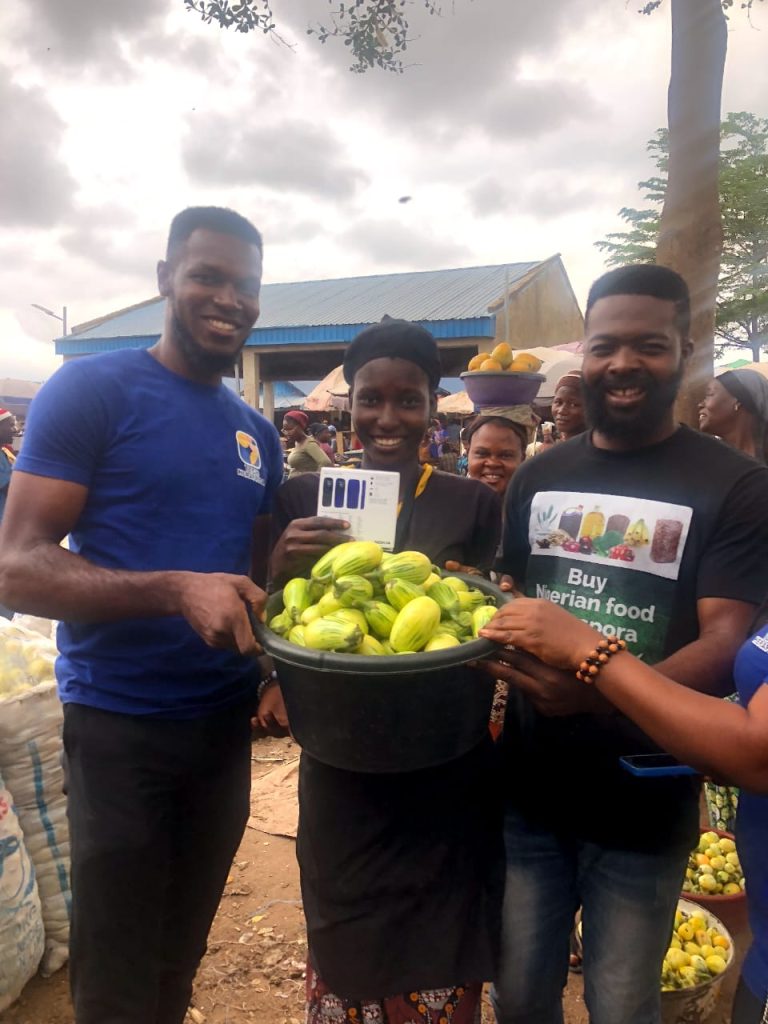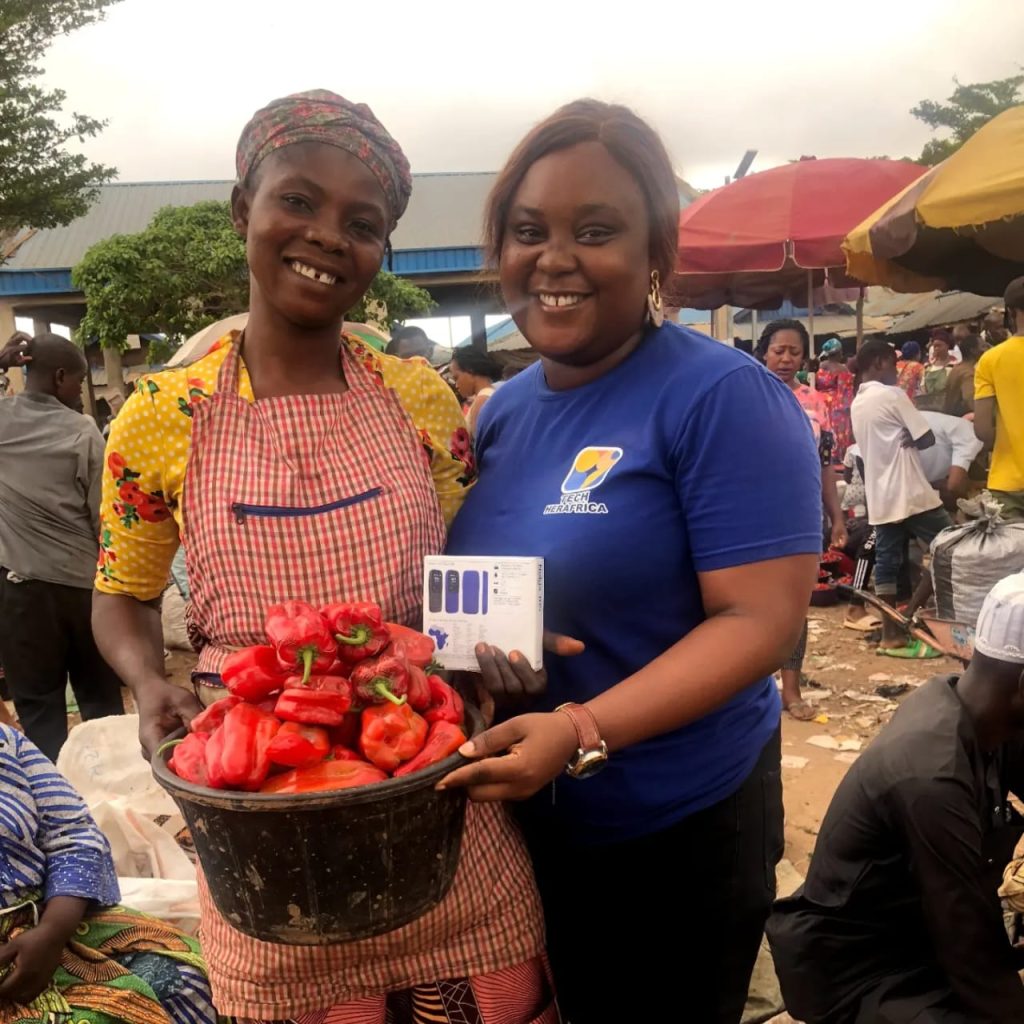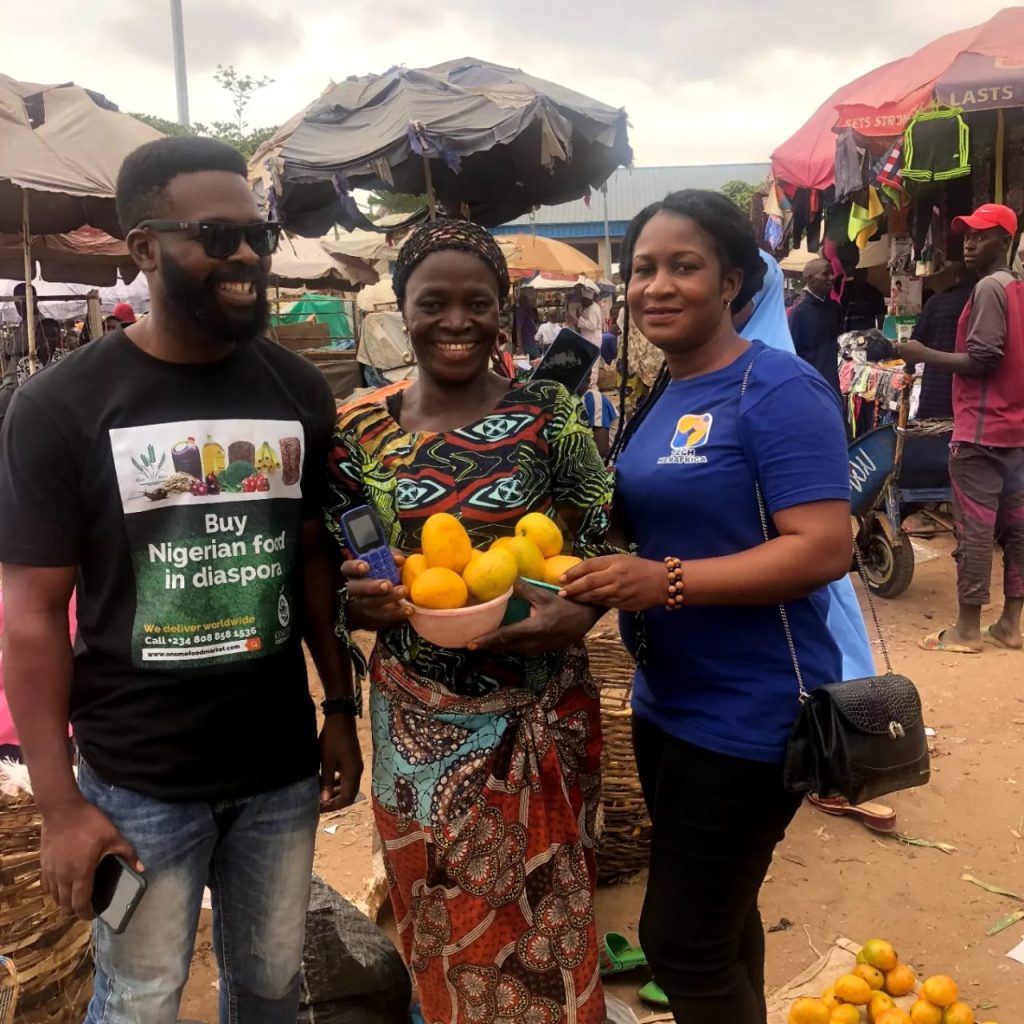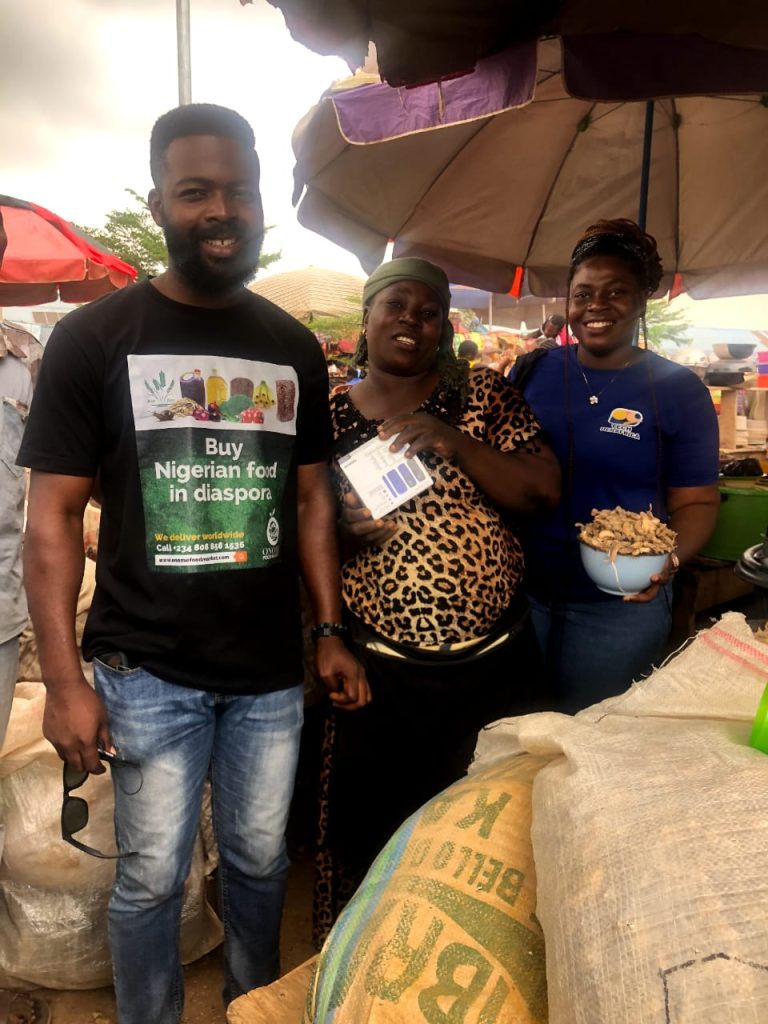 Impact Recorded
●  40 women were trained and all of them received mobile devices. The women were very excited because 90% of them did not have mobile devices prior to the intervention.

●  100% of the women confirmed desire and willingness to leverage e-commerce for growth

●  Out of the 40 women profiled, 75% indicated a desire and willingness to access micro pension and health

insurance plans. This was considered significant when compared to the baseline of zero
Beyond the impactful outcomes, Cycle 4 unveiled other noteworthy findings:
Only 24 out of the 40 women possessed personal bank accounts, relying mostly on family members' accounts. The initiative seeks to address this by promoting financial independence and encouraging women to establish their own accounts.
Surprisingly, only 27 out of the 40 women possessed National Identify Numbers, primarily due to a lack of awareness about the identification process. Efforts will be made to ensure these women are informed and equipped with the necessary documentation.
The resounding success of Cycle 4 reinforces the significance of providing women with essential resources and knowledge to thrive in the modern digital landscape.