International Literacy Day Collaboration Drives Financial Empowerment in Mpape Community
In a harmonious blend of innovation and social responsibility, Tech Herfrica, in collaboration with its Gold Partners, Onome Food Market, Lexicon Media and Sterling Bank, took a significant step towards enhancing financial literacy and promoting financial inclusion in the vibrant Mpape community of the Federal Capital Territory. This remarkable initiative unfolded on the occasion of International Literacy Day, marking a promising transformation in the lives of the community's women.
Empowering Through Education
Tech Herfrica, with its overarching mission to provide digital access to low-income women, recognized the potential for these women to boost their income by up to 50% through e-commerce opportunities. However, this vision hinged upon imparting them with essential financial knowledge and equipping them with the right tools to save and cultivate their wealth.
Sterling Bank, a staunch advocate for financial literacy, played a pivotal role in facilitating the training session. Over the course of the day, 127 resilient low-income women, primarily engaged in agriculture and trade, were immersed in the fundamentals of savings and business management. The women gleaned invaluable insights into the significance of delineating personal finances from business finances and the art of prudent saving, irrespective of the amount.
A Tailored Solution for Women's Financial Prosperity
Sterling Bank introduced its groundbreaking product, the "OneWoman Saver," designed with the unique needs of low-income women in mind. This innovative offering empowers women to cultivate a savings habit on their own terms, enabling them to decide the amount and frequency of their contributions for a minimum of six months. For those who remain steadfast in their savings commitment, a generous 6% interest on their savings beckons, along with eligibility for business loans. Additionally, women who embrace the OneWoman Saver product can access free healthcare for themselves and their children, with coverage extending up to a maximum expenditure of N250,000, all for just 1000 a month.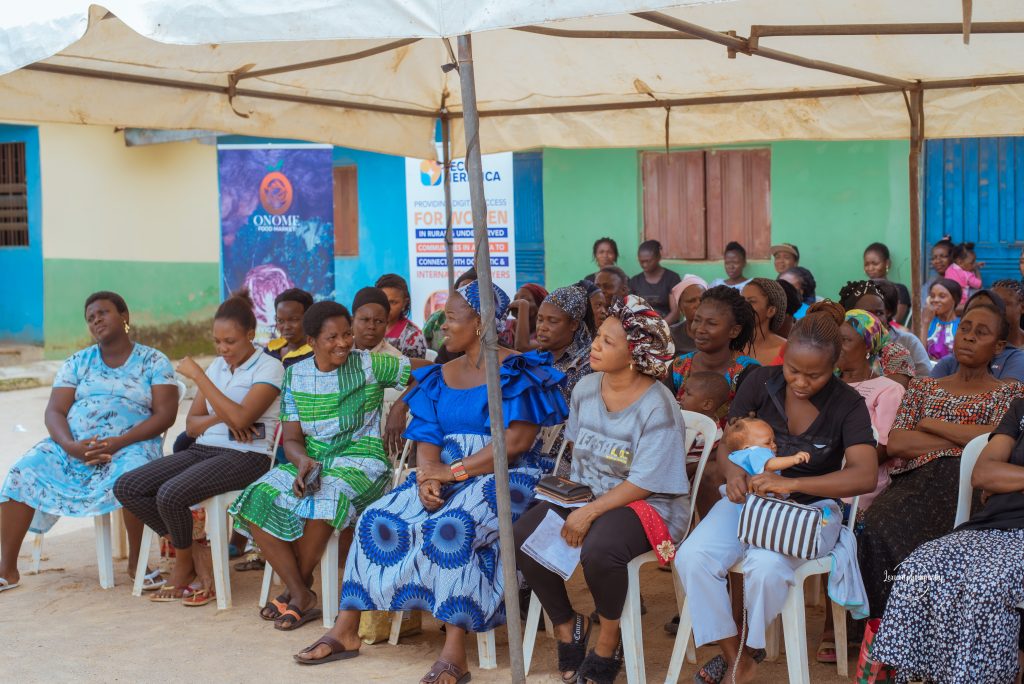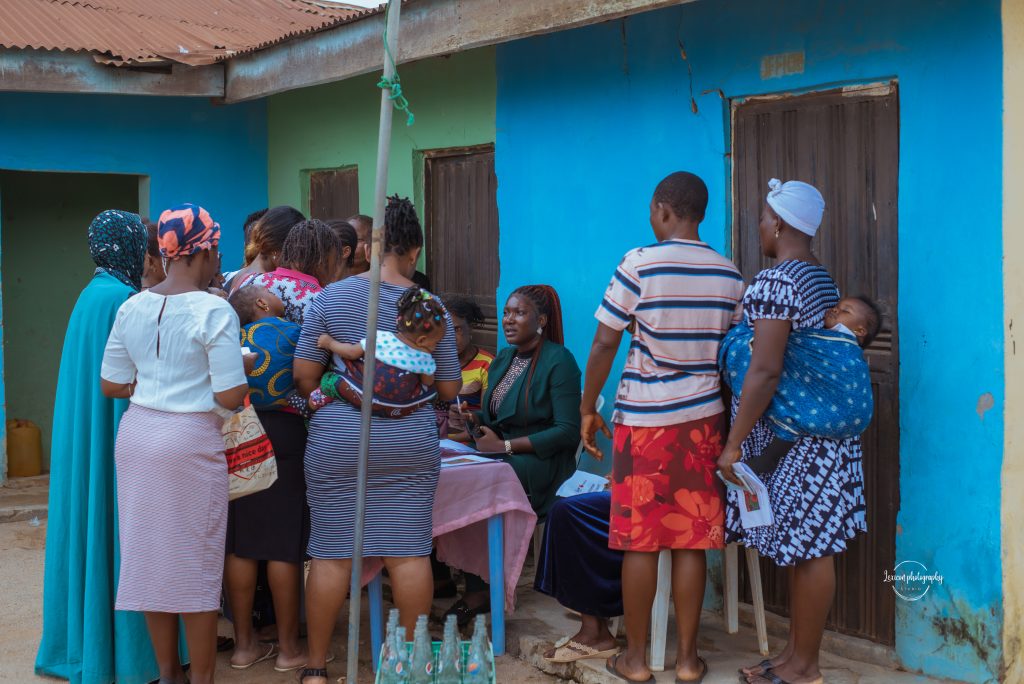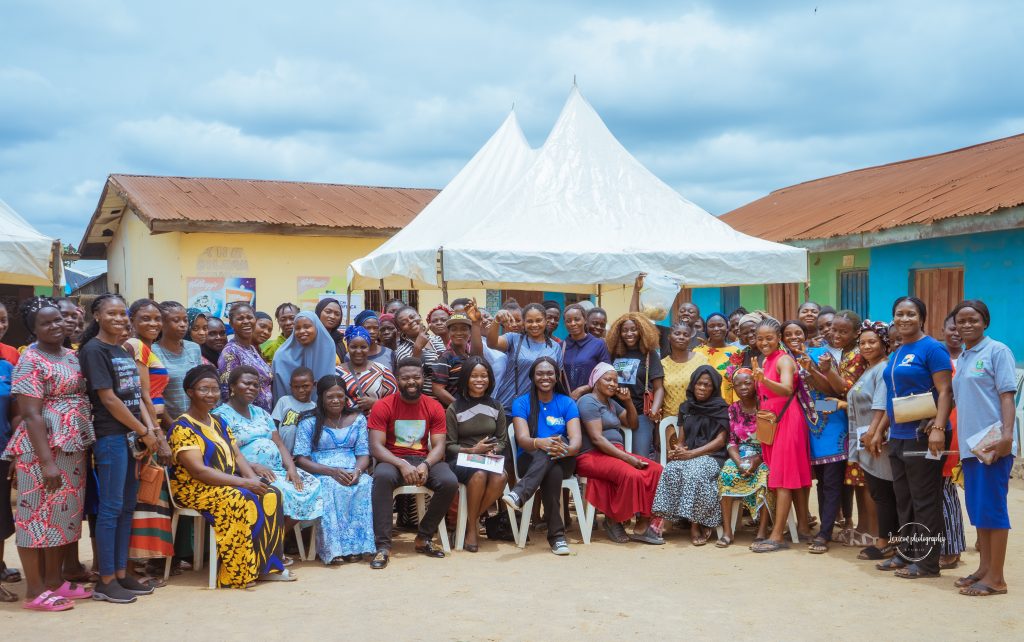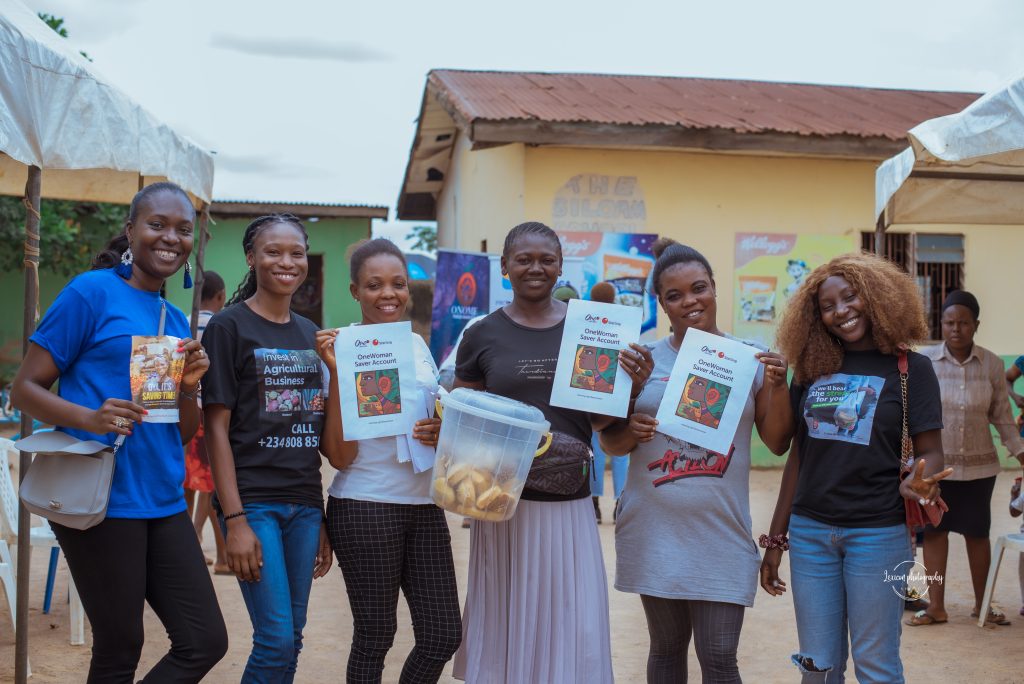 The profound impact of this collaboration was immediately evident:
Enhanced Financial Literacy (Knowledge, Trust and Motivation): An astounding 81% of the 127 women who participated in the training attested to an enhancement in their financial knowledge and newfound motivation to engage with financial services. These women also expressed that their trust for financial products has been strengthened.
Accessible Financial Services (Savings & Health Insurance): A remarkable 67% of the women in attendance took swift action, filling out account opening forms for the OneWoman Saver account. This initiative not only offers them the opportunity to access health insurance packages but also promises reasonable interest on their savings.
Through the combined efforts of Tech Herfrica, Onome Food Market, Lexicon Media, and Sterling Bank, the Mpape community has witnessed a tangible shift towards economic empowerment and financial independence for its women. This collaboration stands as a beacon of hope, lighting the path to a brighter and more prosperous future for all.